Description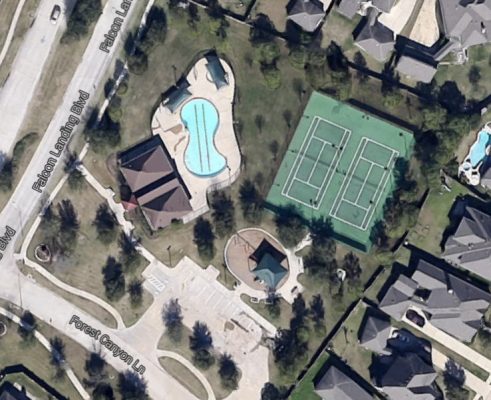 If you are looking for Falcon Ranch homes for sale, this is the right place! Falcon Ranch, in  Katy TX, is located on the west side of Katy in Fort Bend County…close to the southwest corner of Grand Parkway and I10.
Primarily built in the late 1990s, most of the 850+ homes (approx.) in Falcon Ranch are Traditional in style. On average, these homes are two-story homes with 4 bedrooms, 2+ baths, and approximately 3000sf with 2-car garages, and a median lot size of 8,100sf.
Falcon Ranch Katy features a community clubhouse, a playground, swimming pool, and tennis courts.
>> For more detailed description, go to Falcon Ranch
---
What I Like About Falcon Ranch…
"Falcon Ranch is zoned to excellent schools and it is very conveniently located off of I-10 and Grand Parkway…so it has access to a lot of nearby shopping and restaurants."
—Sheila Cox, REALTOR® and the Katy local area expert
---
QUICK SEARCH
---
Falcon Ranch Homes for Sale
---
View Even More Falcon Ranch Homes for Sale with Map
---
Didn't Find What You're Looking For?
Get a custom list of the best homes for sale that meet your specific criteria! 
Yes, I know you can search for homes on the Internet on your own, but no online searches available to the general public–including HAR, Trulia, Zillow–none of them will allow you to do the complicated searches that I can perform with my custom home search. I can filter out subdivisions that are prone to flooding, while targeting the exact schools that you prefer. Why waste time looking at homes that you won't buy? I can target the exact areas and homes that may be perfect for you.
"Helping you find the perfect home in Katy TX"