Coming soon!
---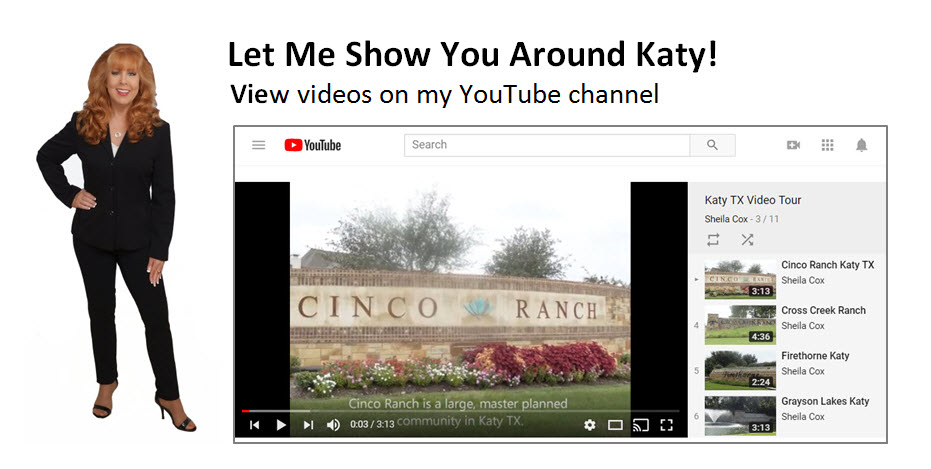 > Go to Katy TX Video Tour
---
What I Can Do for You
Candid Advice—I promise to give you candid advice on your home to get it in top-condition to sell quickly. I will tell you the things you need to do to make your home desirable to buyers.

Local Area Expertise—This isn't just my business…it's where I work and live. I know what the local buyers are looking for in a house and I also know the regional "norms" for selling homes.

Great Pricing Data—You will love the amount of data I provide for pricing your home correctly. My CMA (Comparable Price Analysis) ensures that you are competitively priced (and don't sit stagnant on the market too long).

Easier Process—Moving your family (and possibly changing jobs) is stressful enough! I'm your real estate project manager and will guide you, step-by-step, through the process so you never miss an important deadline.

Network of Experts—My network of experts can help you get your house ready for the market. Need a painter, electrician, mover, insurance company, etc.? I can help.