Discover Katy and Know What the Experts Know
Without Wasting Hours, Days, and Weeks of Time and Effort
---
DOWNLOAD the KATY REAL ESTATE GUIDE TODAY
---
It doesn't take years to get to know Katy…it just takes my free 280+ page real estate guide!
This guide provides all the info you need to get to know Katy: maps, charts, photos, and more. 
Easily find the best neighborhood for your family so you can focus on getting happily settled.
Includes Real Estate Market Statistics That You Won't Find Anywhere Else!
---
"Who knows Katy better than someone who has
lived and worked in the area for 20 years?" –Sheila Cox
---
What's Included In This Guide
Real estate market statistics and ten year price trends for Katy by ZIP Code. (You can't get this anywhere else!)
Charts and graphs for Median Sales Prices and Median Days on Market for the top neighborhoods.
Lists of all Katy schools and ratings organized in helpful ways: alphabetically, by type and rating, and by area. 
Demographic charts for all the Katy high schools. 
School zone maps for elementary, middle, and high schools.
Detailed HOA information and property tax rates per neighborhood.
Comparison charts on best neighborhoods including average prices, HOA fees, tax rates, school ratings, amenities…all on one page! 
Helpful chart for finding the specific neighborhoods that meet your price and lifestyle criteria. You don't have to go through all the homes for sale, just look at the neighborhoods that meet your criteria.
Helpful Katy phone numbers and contacts for utility companies in top neighborhoods.
Information about Katy including top employers, crime statistics, commute times and traffic, hospitals, and more!
---
Frequently Asked Questions About Katy
Q: What are the top-rated schools in Katy?
A: They are listed in the Katy Real Estate Guide.
Q: What are the best neighborhoods to live in Katy?
A: They are listed in the Katy Real Estate Guide.
Q: What are the average home prices in Katy?
A: They are listed in the Katy Real Estate Guide.
Q: How much are the HOA fees and property taxes in Katy?
A: They are listed in the Katy Real Estate Guide.
Q: Are home prices trending up or down in Katy?
A: It's listed in the Katy Real Estate Guide.
Q: Which neighborhoods are zoned to the highest-rated high schools?
A: They are listed in the Katy Real Estate Guide.
…I think you get the idea! 😀
| | |
| --- | --- |
| Download the Guide | |
---
   Katy Homes for Sale   ♦   Katy Schools   ♦   Katy Neighborhoods   ♦   Katy Real Estate Market Report
---
Test Drive Katy Neighborhoods
Tour the top neighborhoods in Katy with my drive-through videos…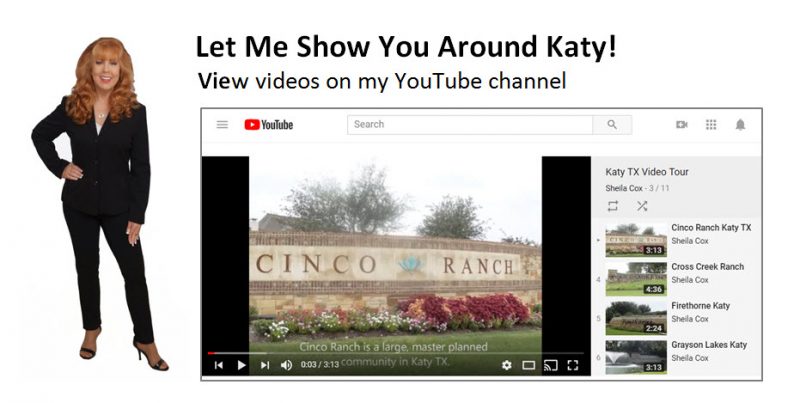 > Go to Katy TX Video Tour
---
I'm the Katy Local Area Real Estate Expert
Here's What I Can Do for You…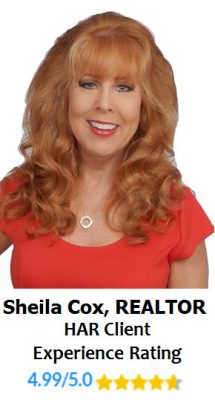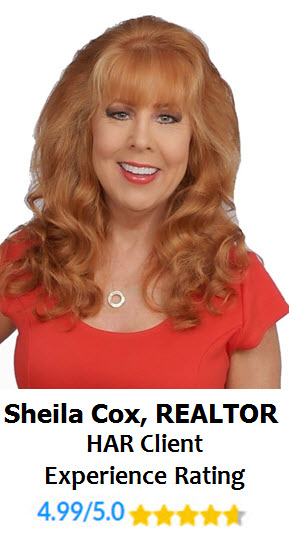 What I Can Do for You

Candid Advice—I promise to give you candid advice on all homes and areas so you can make the best decisions. I won't ignore potential defects that can effect your home value or enjoyment. (Read client testimonials)

Local Area Expertise—This isn't just my business…it's where I work and live. I will help you find the best location for your home purchase. (Download my 280+ Katy guide)

Great Data—I have a proprietary House Report (see sample) to make sure that you get all the data and information you need to make a great home purchase. (Also see Pricing a Home Correctly)

Best Home Searches—Yes, you can search on your own, but no other home search available can filter down to the school level…and filter out the subdivisions that may be known to flood. (Request a Custom Search)

Easier Process—Moving your family (and possibly changing jobs) is stressful enough! I'm your real estate project manager and will guide you, step-by-step, through the process so you never miss an important deadline. (see helpful videos on my YouTube channel)

Network of Experts—My network of experts can make your transition to the area as smooth as possible. Need a painter, electrician, mover, insurance company, etc.? I can help.