One of the best things about Katy Texas is that there are so many activities and fun things to do around here! 
Parks and Recreation
There are multiple parks and recreation facilities in Katy including:
⇒ See detailed list of Katy Parks and Recreation below
⇒ See a long list of parks and recreation in the area
Shopping
There are many shopping stores throughout Katy, but the primary shopping centers include:
Plus, there is a Wholefoods Grocery Store available and HEB Grocery stores offer health food sections and organic produce as well.
Amusement Parks and Activities
There are so many fun things to do around Katy!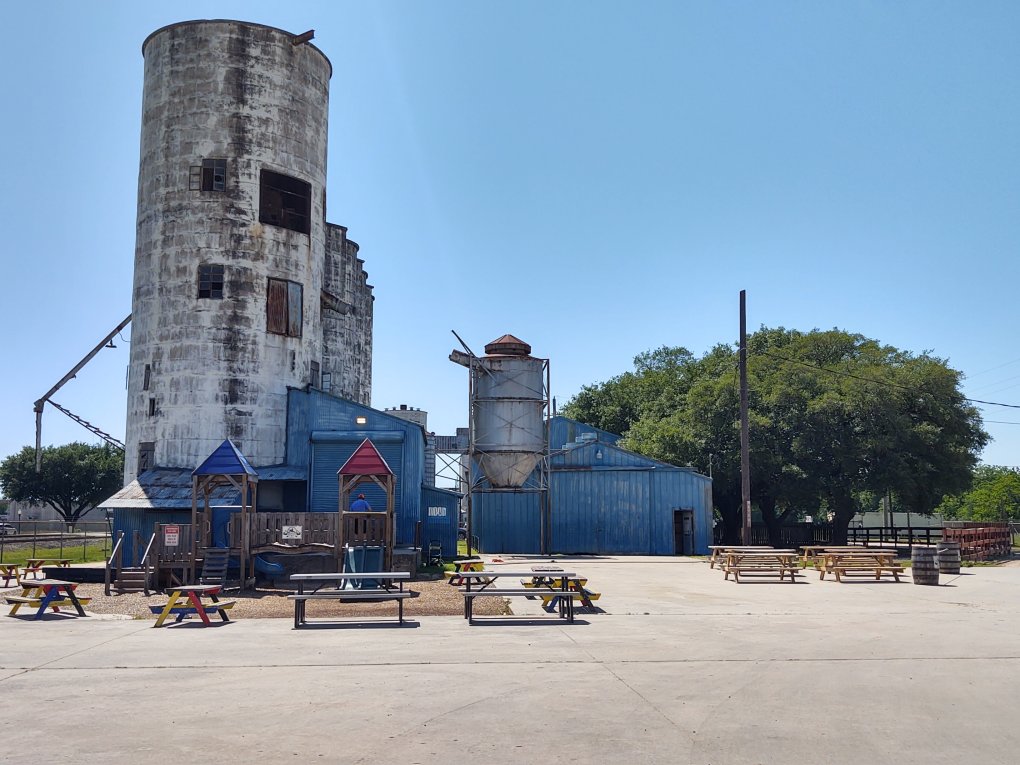 Movie Theaters
Nearby movie theaters include:
Equestrian
Katy even has the Great Southwest Equestrian Park!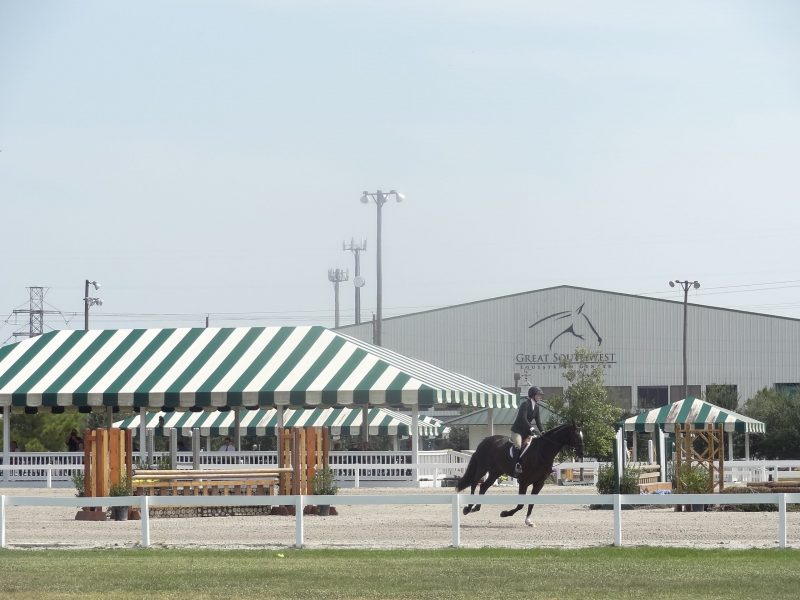 Water Park

Museums
Katy museums include:
There are more museums in Houston.
>> See Houston Museums
Entertainment and Fine Arts
Houston has a rich theatre and fine arts community. For more information, go to Theatre and Fine Arts.
Observatory
George Ranch Observatory is located  about 39 miles (60 mins) from Cross Creek Ranch at the Brazos Bend State Park.
Zoo & Aquarium
Houston has both:
Plus, there is an even better Aquarium at Moody Gardens in Galveston, about 1.5 hours away.
Live Music & Concerts
If you enjoy live music and concerts, then you will want to know about: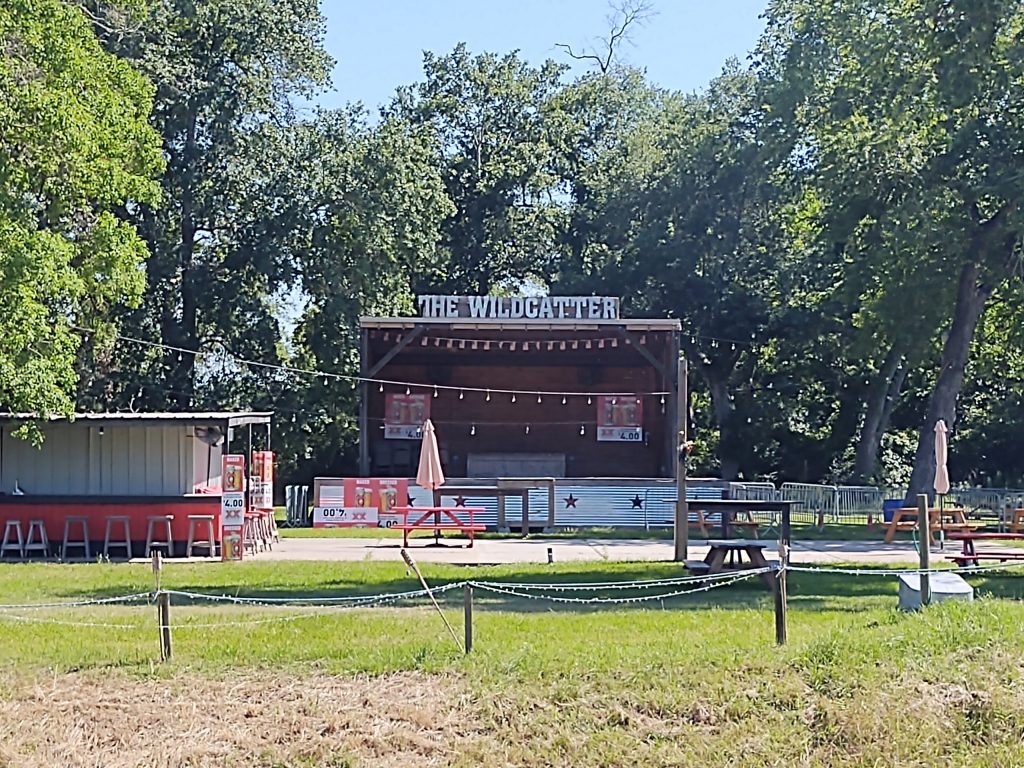 Sports Teams
The main sports teams in Houston include:
Lake/Beach
The primary lakes and beaches in the Houston area are: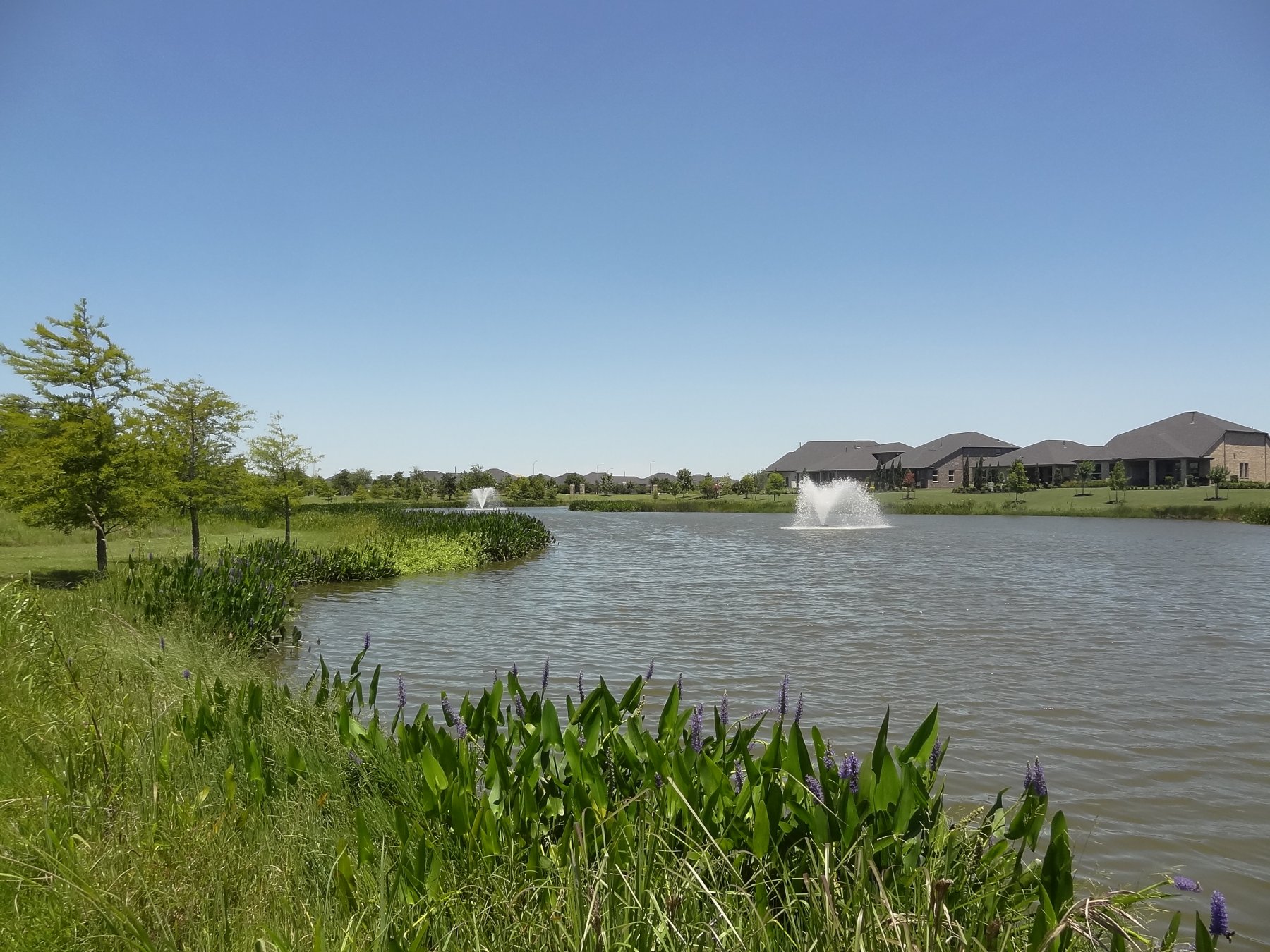 Katy Parks and Recreation
Katy has multiple parks and recreation spots including:
Dog Park
Mary Jo Peckham Park
Mary Jo Peckham Aquatic & Fitness Center
Harvest Plaza
Katy City Park
Katy Arboretum
Katy Heritage Park
Thomas Park
Veterans of Foreign Wars (VFW) Park
Woodsland Park and Community Center
These facilities are described in detail below.
>> Learn about Online Reservations for these facilities
Dog Park
"Opened in March 2007, this off-leash park for canines of all sizes and is open everyday from dawn to dusk and is one of the city's most popular attractions. The 14 acre park offer lots of grass and trees with a third of a mile length walking path, a wading pool for dogs, custom dog showers and fountains accessible for both the four legged friend and their owners. Stop by and enjoy our newest attraction- the agility course! Located on the west side of the park, this course was designed for dogs to train or exercise along with their owners with ease. The park is divided into two parts for small and large breed dogs and has public restrooms." (Source: Website)
Mary Jo Peckham Park
5597 Gardenia Ln, Katy, TX 77493
This is a 32-acre park featuring a lake with ducks, fish, and wildlife, playground, miniature golf, picnic pavilion, gazebo, walking trail, restrooms, picnic tables and grills.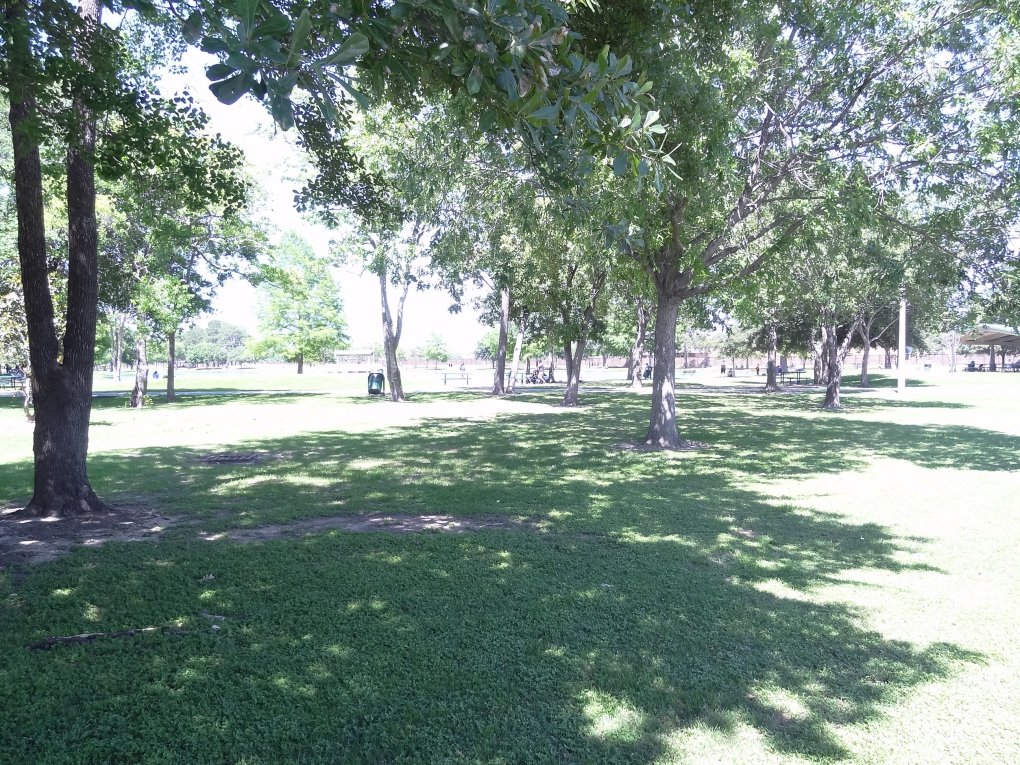 Mary Jo Peckham Aquatic & Fitness Center
5597 Gardenia Ln, Katy, TX 77493
Open 7am-7pm (M-F), 8am-5:30pm (Sat), and 10am-5pm (Sun)
Fitness center for residents of Harris County (northern portion of Katy) that offers free swim lessons, water exercise, American Red Cross lessons, and other workshops. Fitness classes include yoga, Karate, Qigong, fitness machines, and cardio training.
>> See the Activity Calendar
Harvest Plaza
5701 Third Street, Katy TX 77493
"In the heart of downtown Historic Katy, Harvest Plaza is set aside to pay tribute to Katy's beginnings as a rice-farming community. The beautifully landscaped plaza offers a shade structure with night lighting, benches, a water feature and commemorative brick paving. " (Source: Website)
Katy City Park
5720 Franz Road, Katy TX 77493
"This sports facility is home to 2 baseball fields, 2 softball fields, a state of the art sports lighting system, soccer field/multipurpose field, a covered three court basketball pavilion, six ADA accessible tennis courts and many picnic tables for year round use. All athletic fields are available for rentals Monday through Sunday 8:00 a.m. to 11:00 p.m.
Incudes the Katy Play Station and Pavilion, "The state's largest innovative playground for multiple-impaired and profoundly deaf children, is also located within Katy City Park. The all-inclusive 13,000 square foot playground, custom designed as a tribute to Katy's name sake the MKT Rail line. This play facility is a one-of-a-kind attraction for both able and disabled bodied children and has quickly become a destination within the community for family fun recreation. Katy Play Station was featured in Today's Playground Magazine and has received several awards for its design and contribution to the Katy community.
The Play Station Pavilion is equipped with permanent picnic tables and benches. Seats approximately 50 and is available on a daily basis for rental." (Source: Website)
Katy Arboretum
2046 Katy City Park Road, Katy TX 77493
"The Katy Arboretum was developed as a joint venture with the City of Katy, CenterPoint Energy and Keep Katy Beautiful. The three-acre park was designed as an educational green space to promote CenterPoint Energy's Right Tree Right Place initiative. The Arboretum features various species of trees with educational plaques and is a popular location for families, scout groups and tourists. Inside the park area is The Arboretum Building that can be rented for parties, baby and bridal showers and other events. The park features a play structure, outdoor BBQ grill, patio with picnic style seating and a tranquil walking path. The Arboretum Building is equipped with tables and chairs, can accommodate approximately 50 people and is available on a daily basis for rental." (Source: Website)
Katy Heritage Park
5990 George Bush Drive, Katy TX 77493
"Established in 2003 as a joint project with the City of Katy and the Katy Heritage Society, Heritage Park is best known for its restored historic buildings, beautiful landscaping, the Tradition Bank bandstand pavilion and brick paved patio. To rent or tour the historic homes, please contact the Heritage Society at (281)391-2550." (Source: Website)
Thomas Park
5919 Fourth Street, Katy TX 77493
"A small, historic facility located at the edge of Historic Downtown Katy, Thomas Park is the location of the tri-county marker where the borders of Harris, Waller and Fort Bend Counties intersect. Thomas Park attracts visitors to its tranquil environment, paved walking path, benches, playground and gazebo. Thomas Park is a popular location for photographers, small weddings and family gatherings." (Source: Website)
Veterans of Foreign Wars (VFW) Park
6202 George Bush Drive, Katy TX 77493
"Centrally located within the City of Katy, this wooded park offers an exciting children's playground, with a large pyramid rope climber, two picnic pavilions with tables, a walking path and public restrooms. This park is the location for the bi-annual Community Campouts and Katy Summer Nights.
VFW Park's large outdoor pavilion (30′ x 60′) is equipped with permanent concrete tables and benches. Seats approximately 96 and is available on a daily basis for rentals." (Source: Website)
Woodsland Park and Community Center
443 Danover Road, Katy TX 77494
"True to its name, Woodsland Park is a heavily wooded 8 acre park with amenities that cater to individuals and groups looking for a park with a more secluded atmosphere. The park features a covered basketball pavilion, picnic tables, playground, an outdoor pavilion with large barbecue pit and a community building. Woodsland Park is home to the city's senior services day activities and community fitness classes.
This Community Center may be rented out on an hourly basis for weddings, parties or other related events. The Community Center is 1,333 square feet (31′ x 43′) and is equipped with a full kitchen, indoor restrooms, tables and chairs. Maximum occupancy is 100." (Source: Website)
Katy Golf Courses & Country Clubs
The following golf courses and country clubs are nearby.
Houston Fun
Plus Houston area has:
---
FREE GUIDES & REPORTS
Click Image to Download a Guide or Report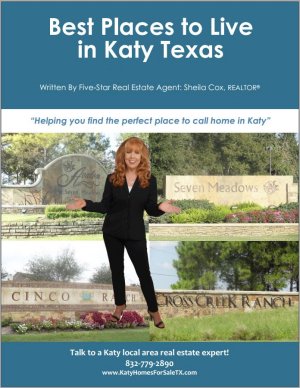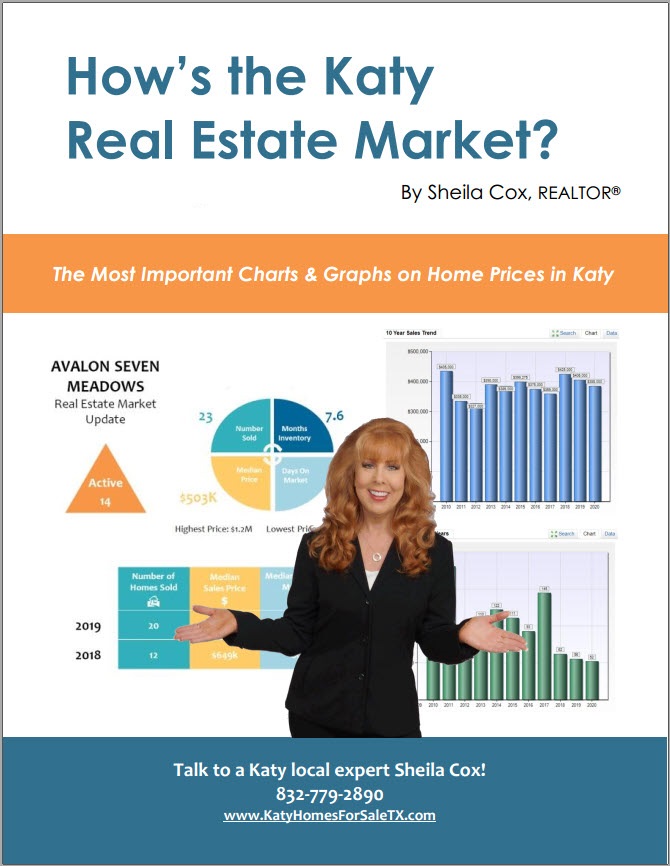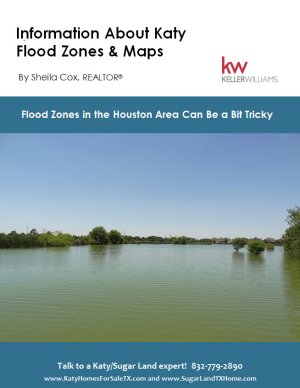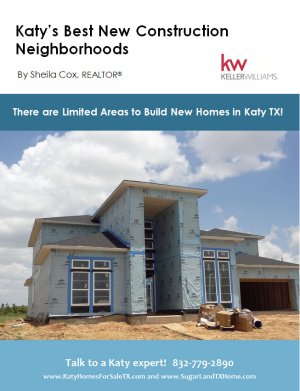 ---
View Helpful Videos on My YouTube Channel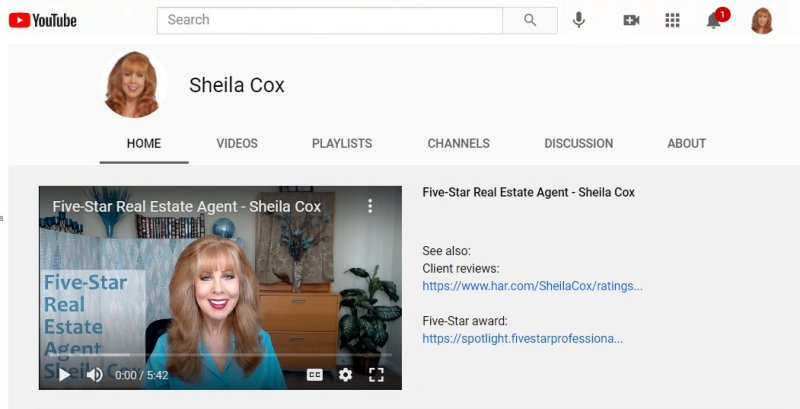 ---
If You Think This Website is Great, Wait 'till You Get Me As Your Agent!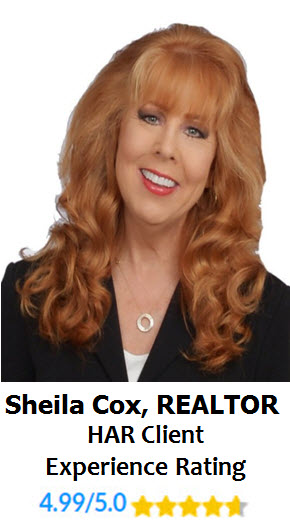 Candid Advice—I promise to give you candid advice on all homes and areas so you can make the best decisions. I won't ignore potential defects that can cost you money, or effect your resale value, in the future. My job is to protect you from defective homes as much as possible while helping you make a sound financial investment. (Read client testimonials)
Local Area Expertise—This isn't just my business…it's where I work and live (for 20 years) so I really know the area. I will help you narrow your options and find the best neighborhood for you based on your specifications. For long-term resale value, the neighborhood you choose is just as important as the home you buy. (Download my Ultimate Katy Guide)
Great Data—I will give you the most in-depth data you have ever seen…to help you make the wisest decisions. This includes a professional CMA when you are ready to purchase a specific home…so you don't pay too much. Plus, my proprietary House Report (see sample) includes the data and information you need to ensure that you are making great home purchase. (Also see Pricing a Home Correctly)
Best Home Searches—Yes, you can search on your own, but no other home search available can filter down to the school level…and filter out the subdivisions that may be known to flood. Tell me exactly what you want, and I can narrow down your options better than any search you have access to. (Request a Custom Search)
Easier Process—Moving your family (and possibly changing jobs) is stressful enough. I'm your transaction manager and will guide you, step-by-step, through the process so you never miss an important deadline. I assist with inspections, repair negotiations, home warranties, HOA compliance inspections, hazard insurance, surveys, appraisals, title commitment, home warranties, title company, and more. (View helpful videos on my YouTube channel)
Video Walkthroughs—If you or your spouse lives out of the state or country, then you will enjoy my detailed video walkthroughs. I have sold multiple homes to out-of-area clients "sight unseen" by providing High Definition video walkthroughs of potential homes. My videos show front and back yards, closets, pantries, laundry rooms, and garage…as well as the entire home. (Sample)
Network of Experts—My network of experts can make your transition to the area as smooth as possible. Need a painter, electrician, mover, insurance company, etc.? I can help! 
Connect With Sheila
---
How I Work to Protect You
My job isn't "just" helping you find a house to buy…I'm helping you buy a home. There are over 100 tasks that I perform for you during the purchasing process. I'm looking out for you every step of the way and keeping my eye on the listing agent, the seller, the builder (if applicable), the lender, the inspector, and the title company. I'm on your side because I'm YOUR agent. I help with price analysis and negotiations, legal paperwork, inspections, repair negotiations, home warranties, HOA compliance inspections, hazard insurance, surveys, appraisals, title commitment, home warranties, and more. I have the expertise to help solve complicated problems that often occur in the process. Real estate is a huge financial and legal commitment. Don't you deserve to have a Five-Star real estate agent on your side? 
Please read:
⇒  Does My Agent Really Represent Me?
⇒  How Real Estate Commissions Are Paid
---
Client Reviews