People moving to the Katy area are often concerned about Katy flood zones. The good news is that, for the most part and with few exceptions, Katy neighborhoods are located out of Special Flood Areas (in orange zones). There are a few areas that are in 500-year Floodplain (yellow zone) and a few more that are near creeks and bayous that put them in the 100-year Floodway (purple).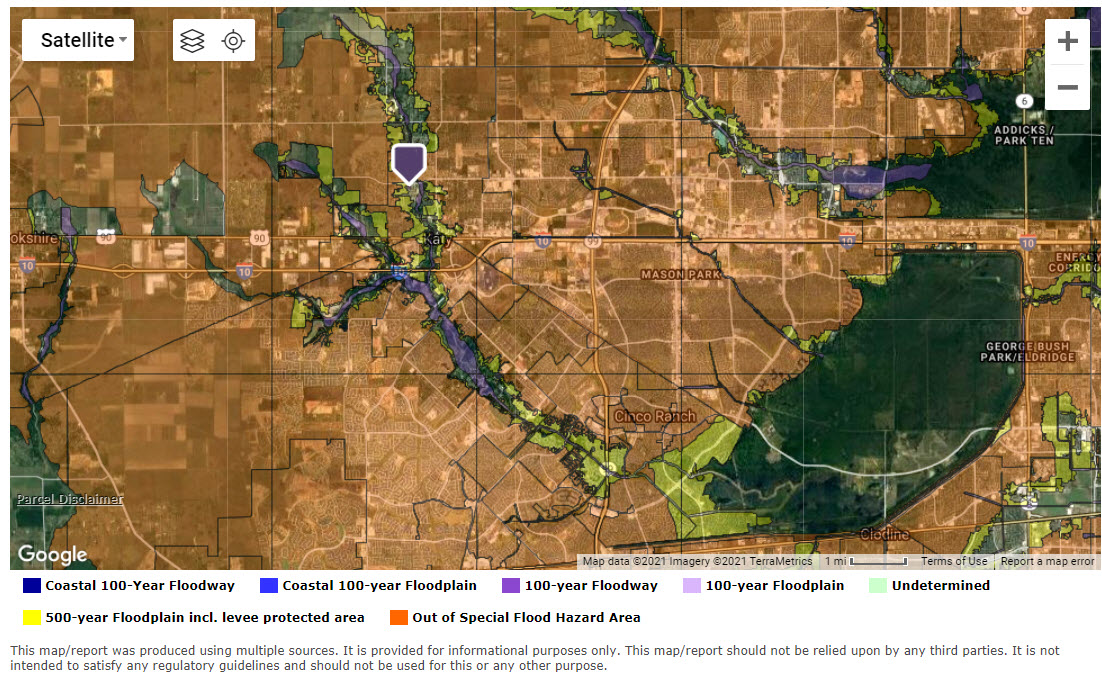 A 0.2 percent (500-year) floodplain is an area at risk for flooding from a bayou, creek or other waterway overflowing during a 0.2 percent (500-year) flood. Structures located in a 0.2 percent (500-year) floodplain have a minimum of a 0.2 percent chance of flooding in any given year.


Source: https://www.proplogix.com/blog/how-elevation-certificates-help-determine-your-property-flood-risk
I'm not a flood expert, weather expert, engineer, surveyor, etc…I've just lived on the Texas Gulf Coast for over 40 years and experienced many floods, hurricanes and tropical storms. Here's my opinion based on what I have experienced…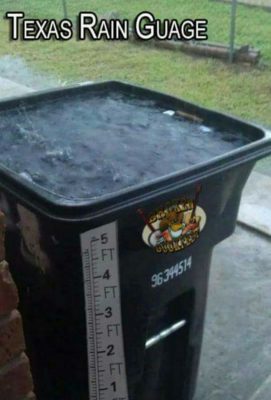 Pretty much all areas of the United States (and the world) have to deal with natural disasters. In California it's earthquakes, mudslides, and wild fires. In the Midwest it's tornadoes. In the Northeast it's winter storms and blizzards. Many parts of the country deal with flooding…especially near rivers. Other parts deal with severe droughts. The fact is, you can't completely avoid natural disasters anywhere…so you need to minimize your risk and prepare for them as best you can.
If you want to live anywhere on the Gulf Coast (Texas, Louisiana, Mississippi, Alabama, Florida) or anywhere in the Houston region, then you will need to be prepared for hurricanes and flash flooding. One thing history has shown us regarding flooding…history means nothing! Each time we experience a major flood, you will see many flooded home owners on the news saying something like, "We've lived here over 30 years and never flooded before." Last year (2019) there was a major flash flood and the new thing we heard afterwards was, "We didn't flood in Harvey, but we flooded this time."
So just because a home has never flooded before, does NOT guarantee it will not flood in the future. It just means it has a lower risk for flooding. Likewise, just because a home flooded during Hurricane Harvey, does NOT mean it will ever flood again. That was a historical storm that, most experts believe, is unlikely to occur in Katy again in our lifetime.
So, if you are buying a home in most parts of Katy Texas, then your risk for your home flooding is relatively low, especially compared to the rest of the Houston area. However, I still recommend you buy flood insurance! Trust me, it's worth your "peace of mind" when hurricane season rolls around.
NOTE: In my definition of "flooding" I am referring to your home being infiltrated with flood/surface water. 
Flood Facts for Houston Area
Risk
Floods are the #1 natural disaster in the United States.
Just an inch of water can cause costly damage (est $25,000) to property. As little as six inches of moving water can knock you off your feet or move your car.
Everyone is at risk.
Most homeowners insurance doesn't cover flood damage.
More than 50 percent of properties in high-risk areas remain unprotected by flood insurance; all properties in high-risk areas need to be protected with flood insurance.
Between 20 and 25 percent of all flood insurance claims are filed in low-to moderate-risk areas.
New construction can increase flood risk, especially if it changes natural runoff paths.
More than 5 million Americans are protected with flood insurance but millions more are unaware of their personal risk for property damage or options for protection.
For building in high flood risk areas, there is a 26 percent chance of experiencing a flood during the life of a 30-year mortgage, compared to a nine percent chance of experiencing a fire.
Impact
Flood losses in the United States averaged $2.4 billion per year for the last decade.
The National Flood Insurance Program (NFIP) has paid nearly $16 billion in flood insurance claims to policyholders during the 2005 hurricane season (as of August 31, 2006.)
Federal disaster assistance is usually a loan that must be paid back with interest and is only available when a disaster has been federally declared.
In the last 52 years, nearly 1,000 flood events have been designated as federally declared disasters.
Nearly 75 percent of all federally declared disasters over the past five years involved flooding.
Source: https://www.eng.hctx.net/Consultants/Floodplain-Management/Floodplain-Information#FloodFacts
---
What Katy Areas Flooded After Hurricane Harvey?
Even though there are no common, high-risk "Katy flood zones" (neighborhoods that flood on a regular basis) in East and West Katy, during Hurricane Harvey, two unprecedented things occurred that caused a few homes in Katy to flood…mostly homes located around the Addicks and Barker Reservoirs, but some flooding around bayous and creeks:
Harvey dropped a record-breaking amount of rain in the Houston region…over 50 inches ("only" 31 inches in Katy).
The amount of rain that fell cause the Addicks-Barker Reservoirs to Overfill
In East Katy, this mainly impacted some (not all) homes and businesses located in the subdivisions closest to the Barker Reservoir. In West and North Katy, few homes around lakes and bayous may have had very limited flooding.

Source: http://www.businessinsider.com/hurricane-harvey-2017-rainfall-map-2017-8
While Katy flood zones are typically rated as 100-year or 500-year, Hurricane Harvey is being described as a an unprecedented, 1,000 year or even 3,000 year event (read more)! This means that homes that flooded during that once-in-a-life time weather event may never flood again.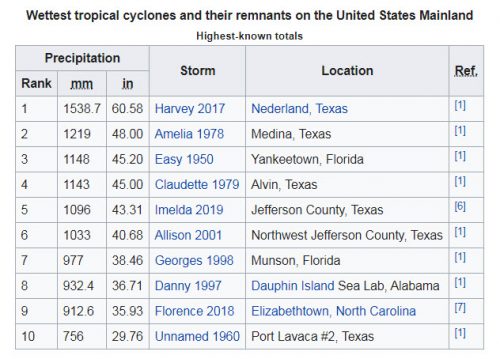 Source: https://en.wikipedia.org/wiki/List_of_wettest_tropical_cyclones_in_the_United_States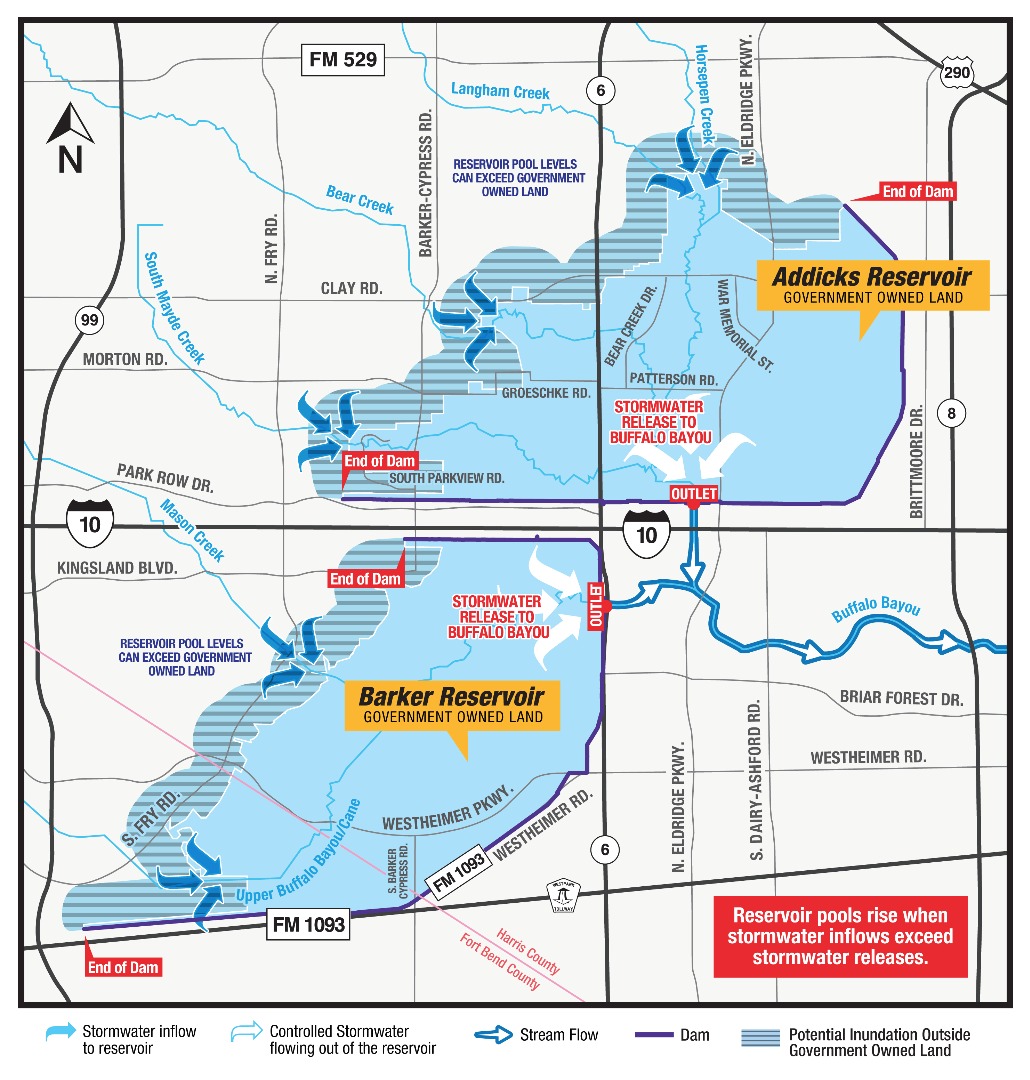 Source: https://www.hcfcd.org
---
What to Watch for When Buying a Home
Less than 8 percent of Katy homes and businesses (approximately 7,209) were flooded during Hurricane Harvey…so don't let what you see on TV give you the wrong impression…most of the homes in Katy TX do not flood on a regular basis and did not flood even during this HISTORIC hurricane. The water got high and some of the roads were flooded for a few days (mostly around Fry Rd, east of Grand Parkway), but this was an unprecedented weather event which may never occur again.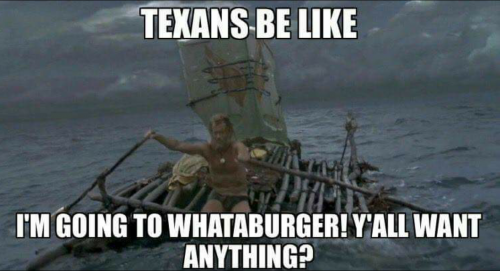 With that in mind, I will say that it will be very important for home buyers to watch out for repaired homes and to make sure they have been repaired properly. The main thing that most people worry about is mold problems in homes that have flooded. Supposedly, once the homes have been properly dried out, then mold cannot grow. Mold requires moisture to grow. While mold spores are around us all the time,  they will not grow and become a problem when the source of the moisture is eliminated. It's hidden leaks and on-going moisture that allows mold to grow. (read more)
By now, homes that were repaired after Hurricane Harvey, should be properly dried out and restored. If there are any concerns of mold issues, it's easy to have an air analysis performed by an expert and determine if the home has a hidden problem with high levels of mold spores. If it does, then move on to another home. If it doesn't, then you get an updated home in a beautiful area of Katy (where the homes tend to be older and outdated).
"I am highly allergic to mold and I always do an air analysis when I buy a home.
I paid for these tests on the last three homes I purchased, even though none
of them had ever flooded." –Sheila Cox
The Texas Legislature passed a law, effective September 1, 2019, that now requires home sellers to fully disclose flood zones and flood history for homes. Section 5 now looks like this: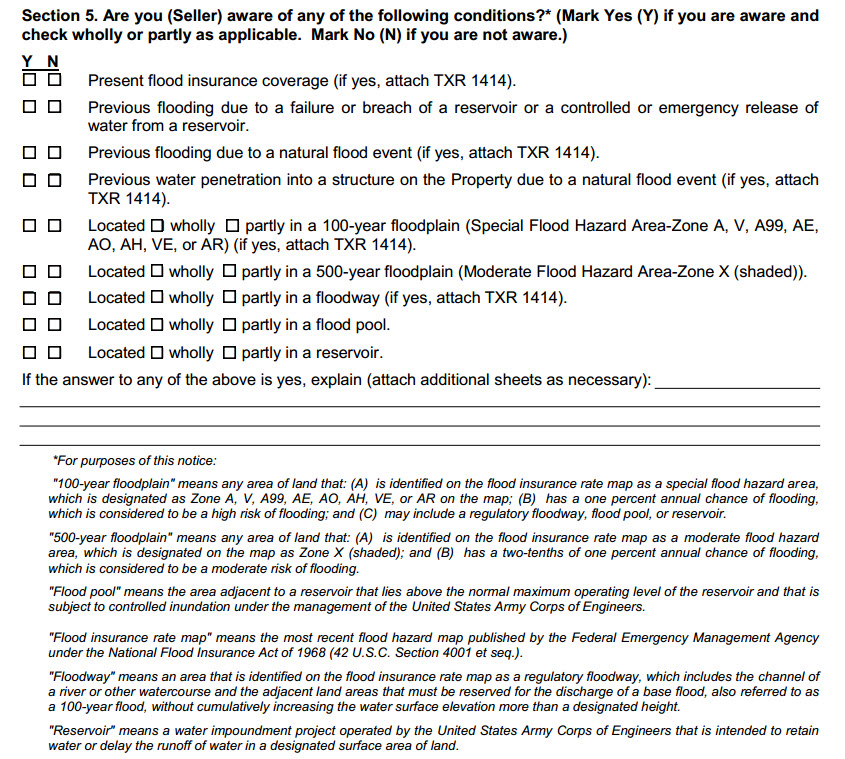 So this will be information you will receive when you buy a home in Texas. But beware of investors who have never lived in the home and can, therefore, avoiding reporting these issues. (I can help you look out for that!)
> View a current list of Katy Homes for Sale in Low-Risk Flood Zones
New Construction Neighborhoods
Unfortunately, most of Katy (and almost all of Sugar Land) is built out. There are a few "new" neighborhoods in Katy, but beware that most of them (not all!) have higher-risk flood zoning (see maps below). Before you build in a new neighborhood, please read: Development tactic questioned in post-Harvey era
Bridgeland Flood Map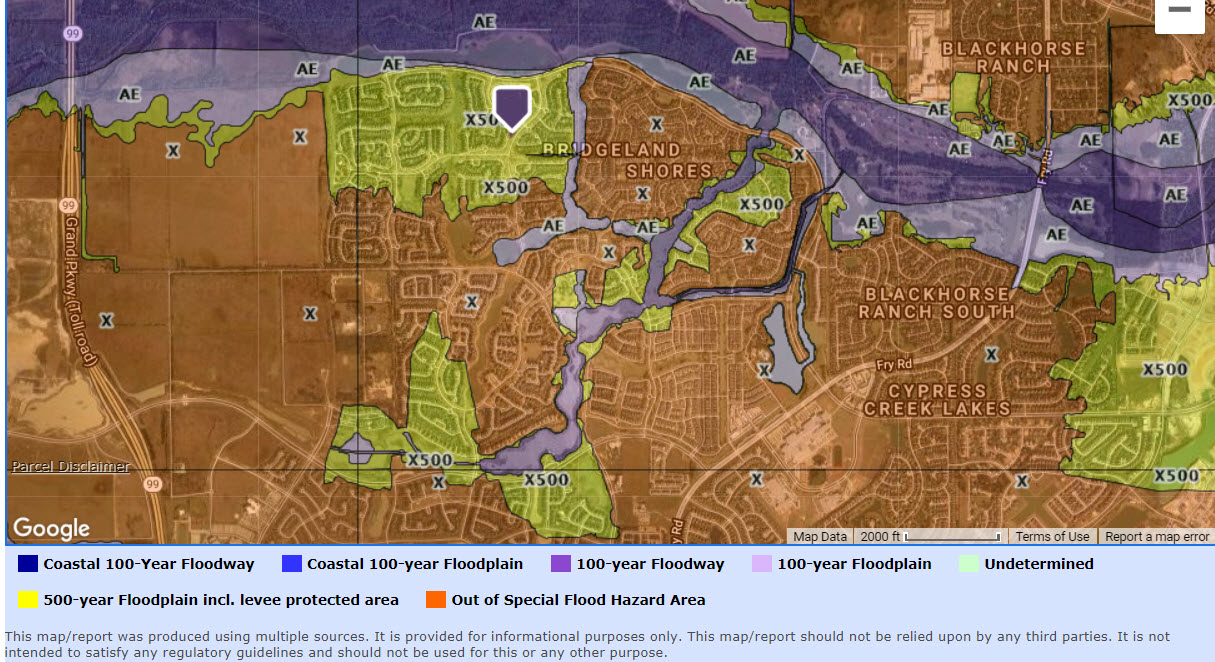 Camillo Lakes Flood Map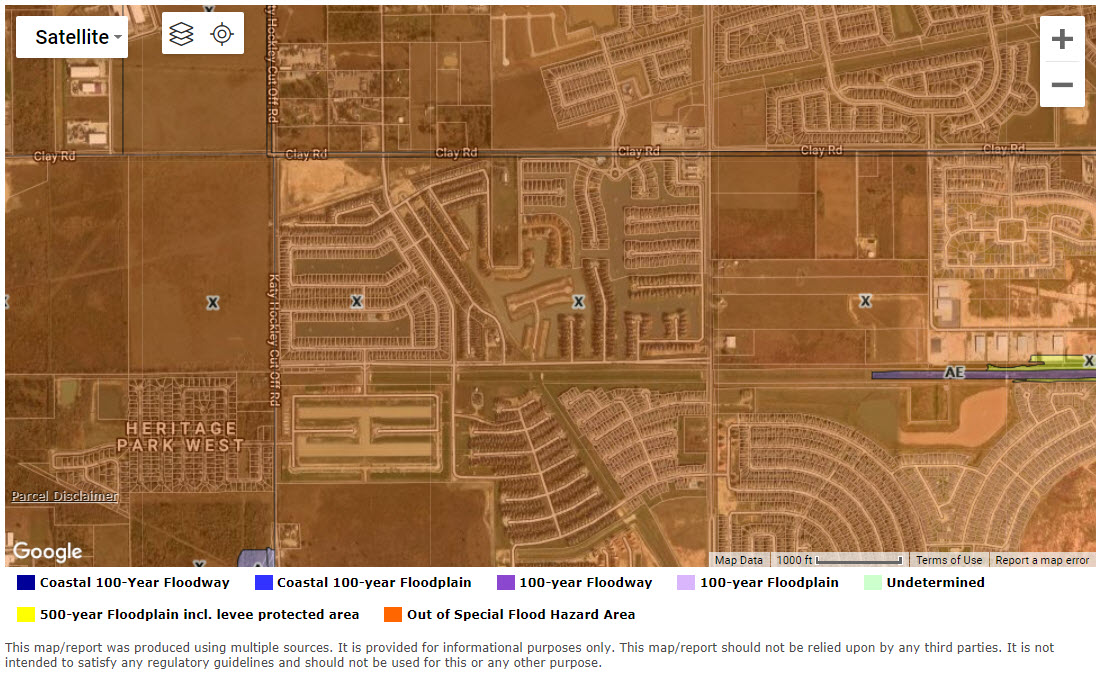 Cane Island Flood Map
Elyson Flood Map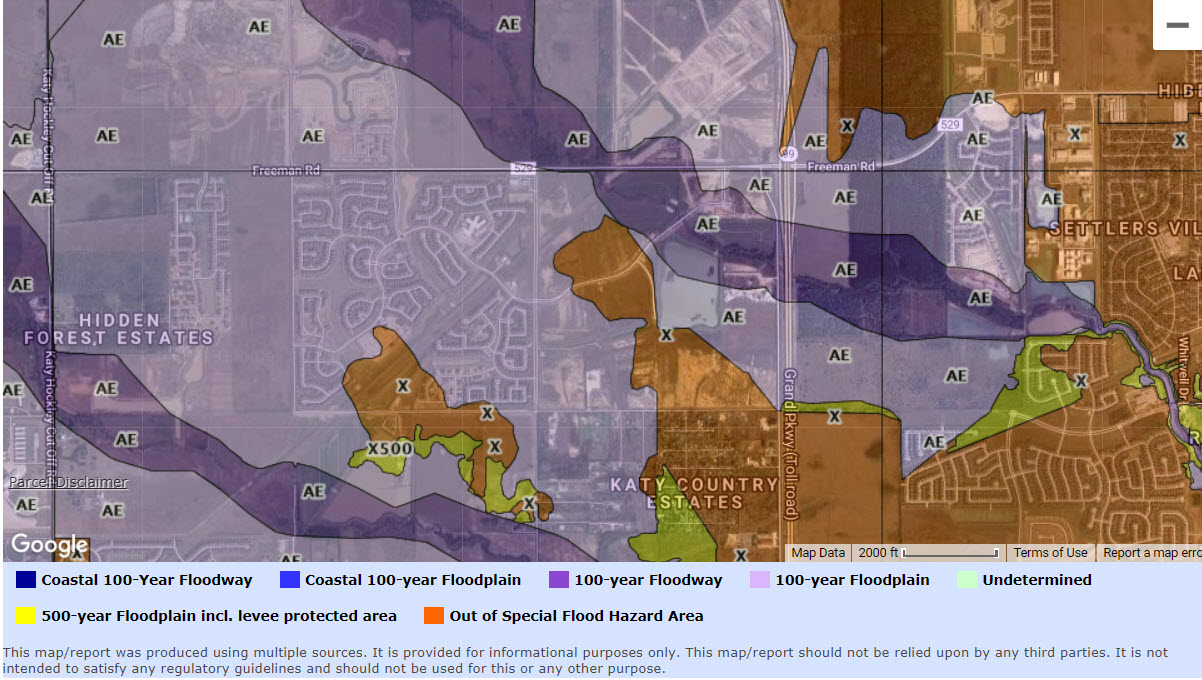 Firethorne Flood Map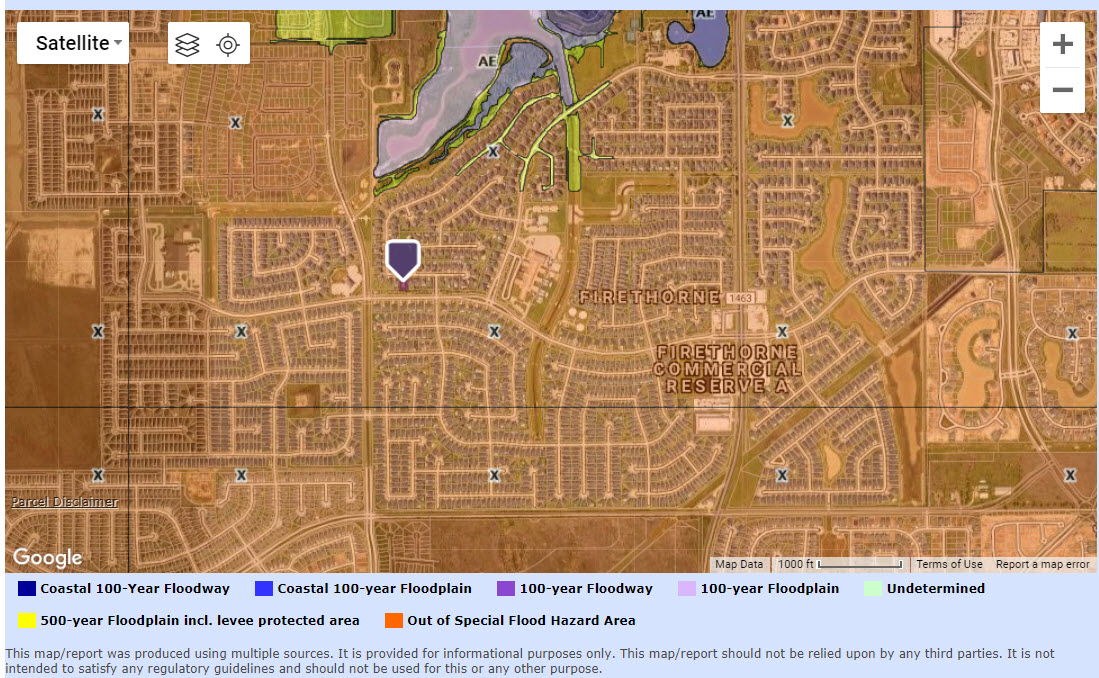 Katy Pointe Flood Map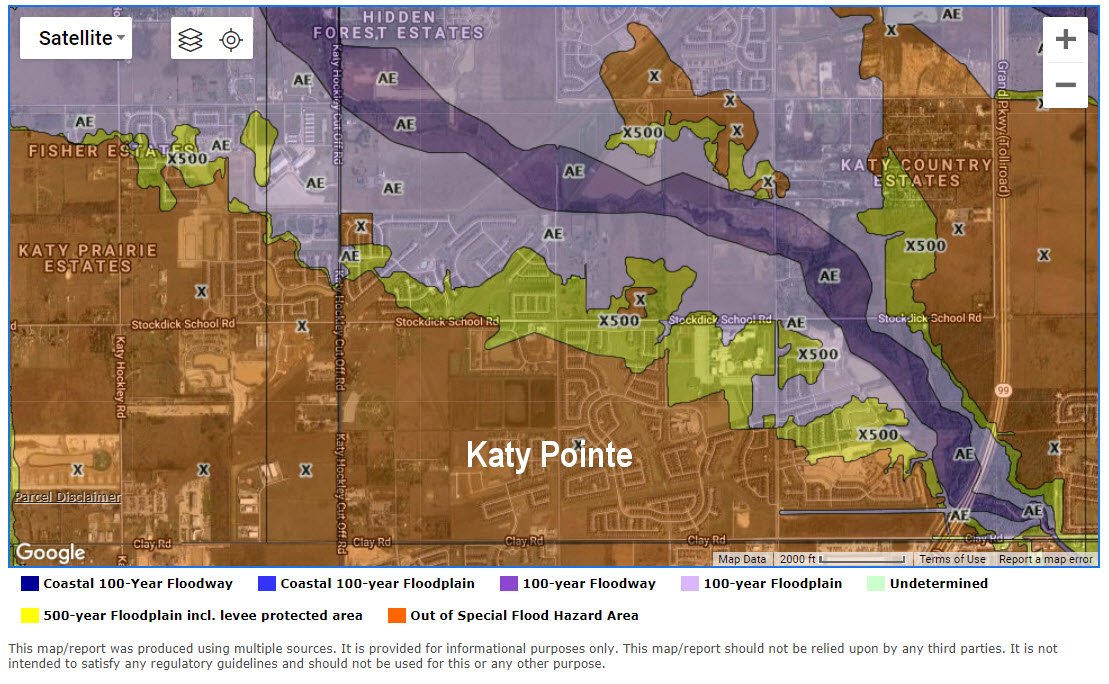 Katy Manor, Katy Crossing, Katy Lakes Flood Map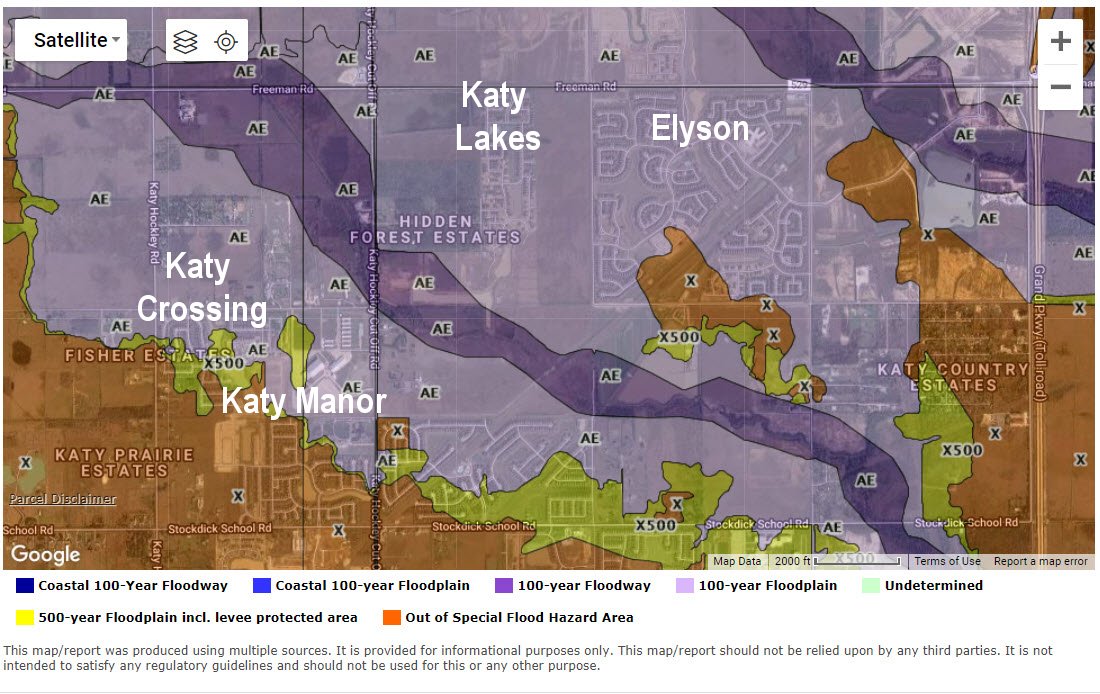 Lantana Flood Map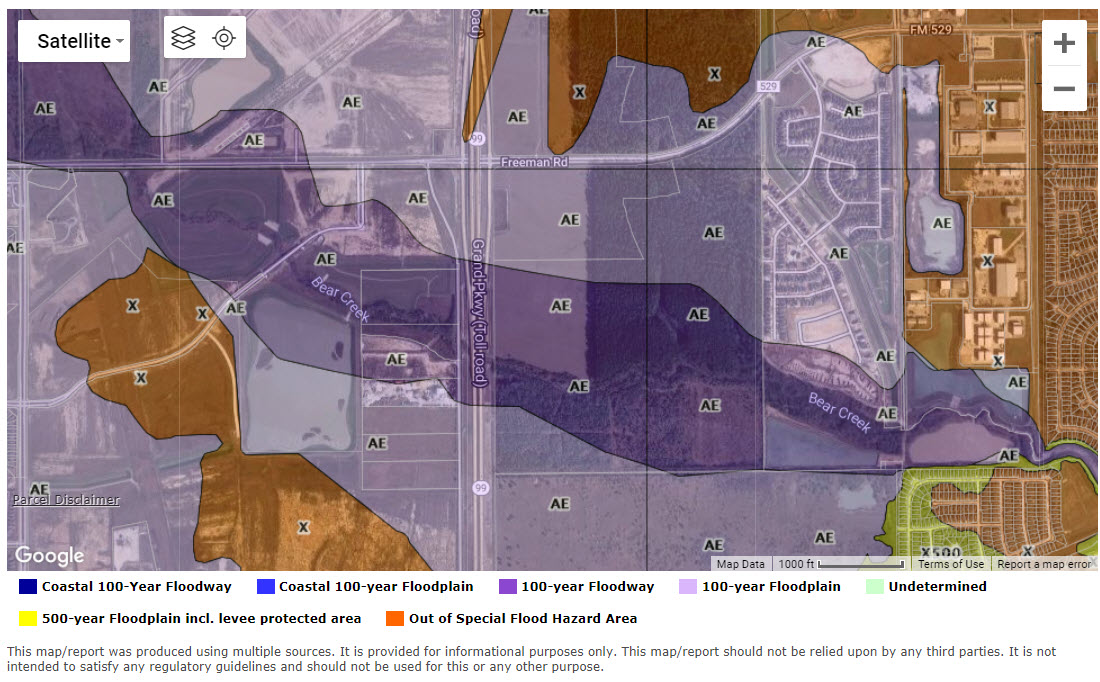 Tamarron Flood Map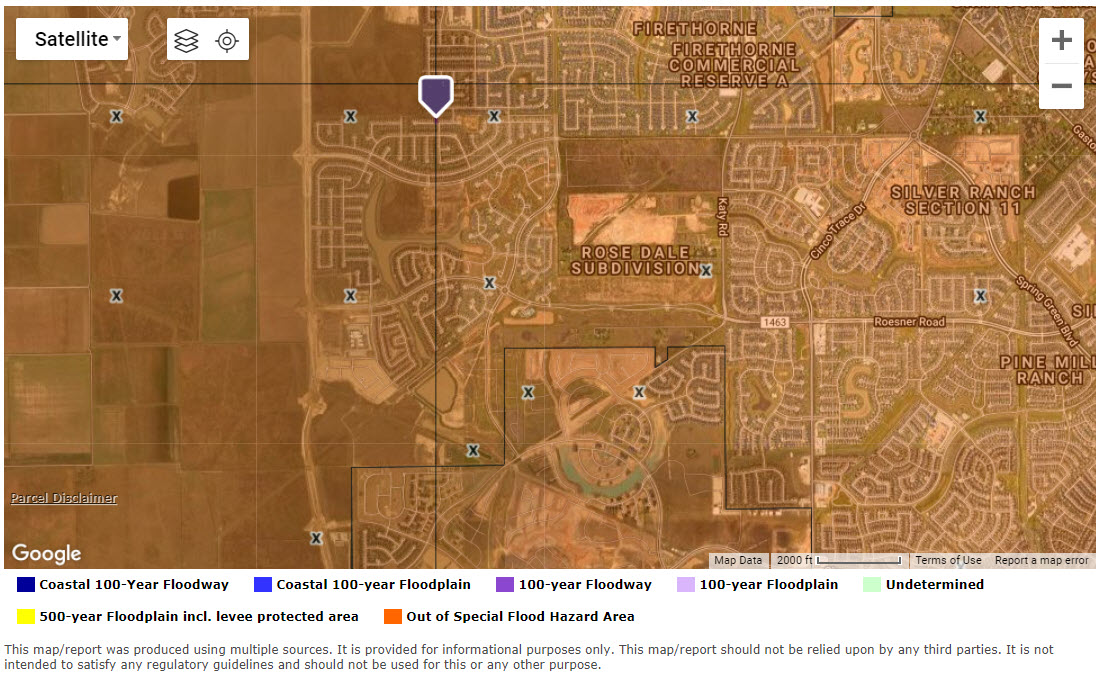 Young Ranch Flood Map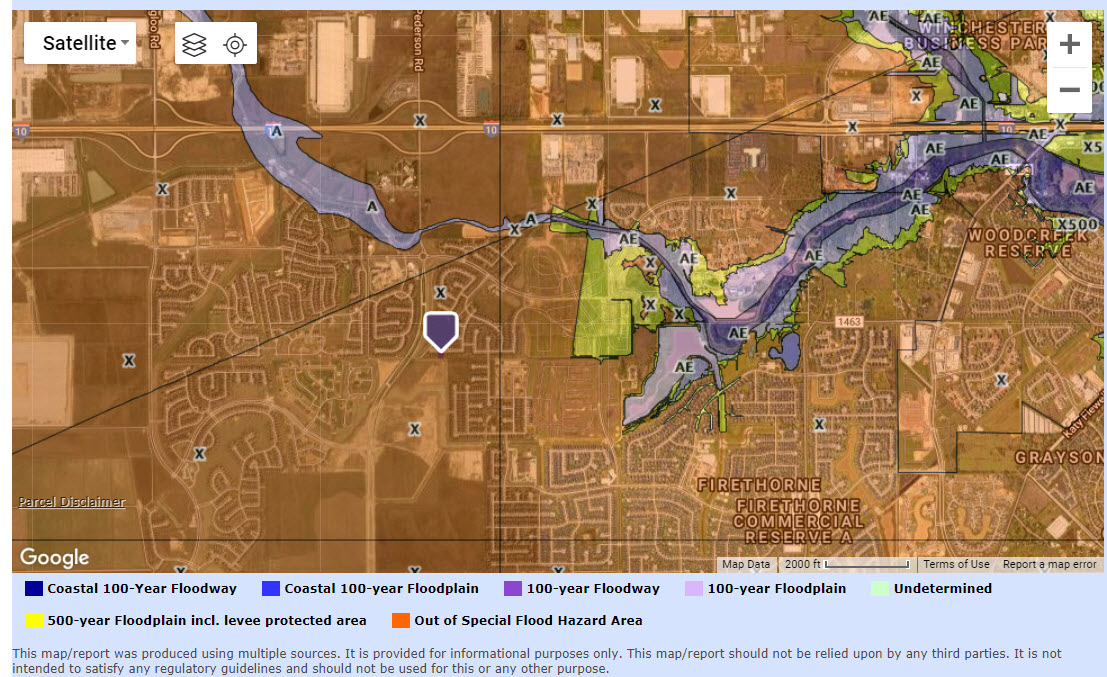 Ventana Lakes Flood Map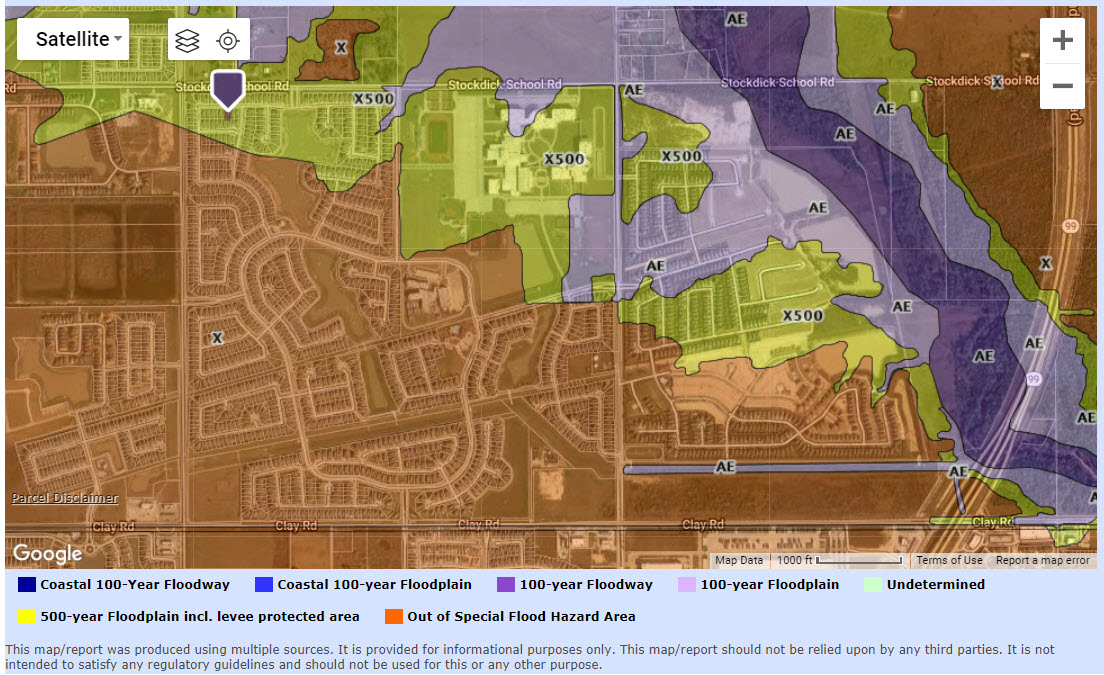 ---

>> Read Katy vs Sugar Land
---
Flood Insurance Important for ALL Gulf Coast Areas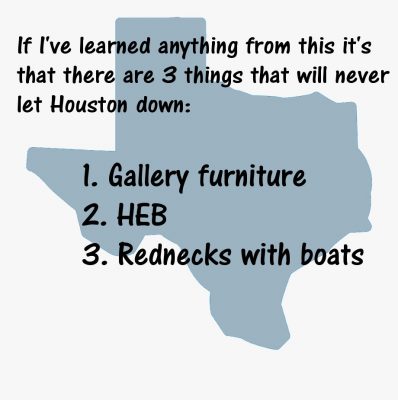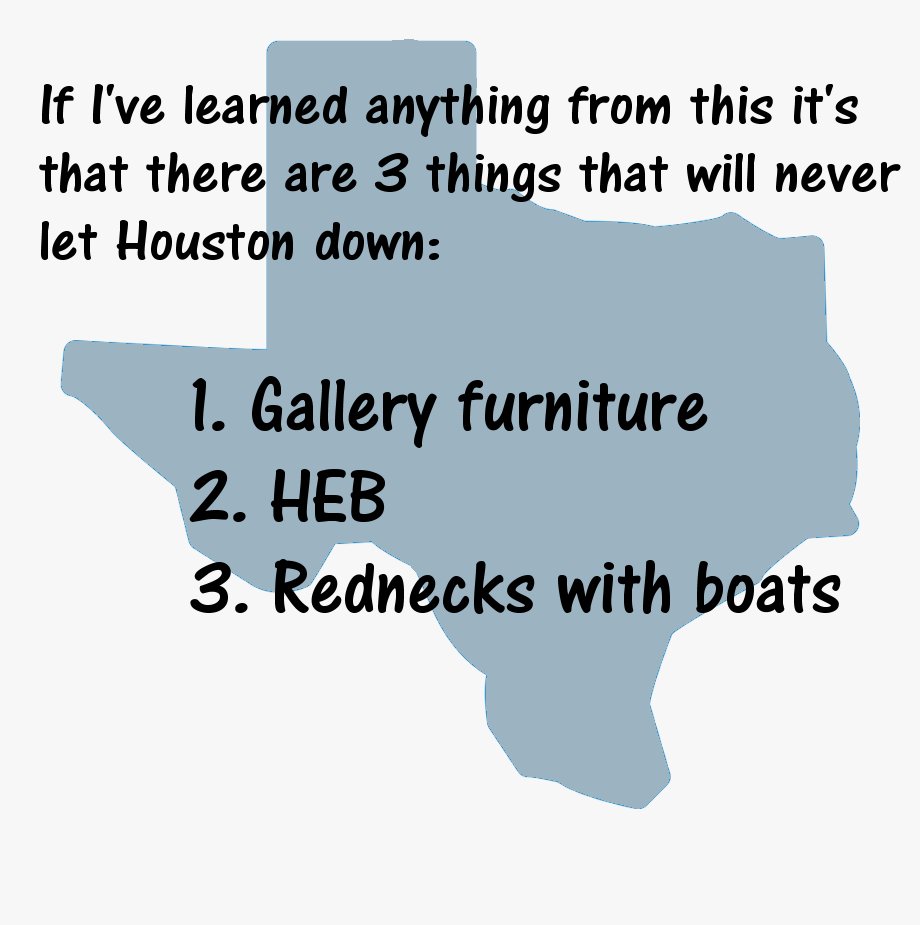 As a resident of the Gulf Coast, you should know that hundreds of homes in the Houston area that are not in high-risk flood zones and had never flooded before during any other flood or hurricane event, did flood during Harvey. So that means…you never know for sure and you had better carry Flood Insurance on your home at all times! In my opinion, a flood insurance policy is worth the peace of mind you have from knowing you won't be financially devastated if a storm sits on top of your neighborhood and drops 50 inches of rain! I don't know of any areas in the country that can handle that much water…do you?
One of my biggest pet-peeves is hearing people in the Houston region say, "I don't need flood insurance because my home has never flooded before." Duh. Neither did approximately 85 percent of the homes that flooded during Harvey! One thing I can guarantee you about flooding on the Gulf Coast…there are NO guarantees.
I live in a very low-risk flood zone area and I have flood insurance!
---
Read also:
Links and Resources
---
Please share this info with your Friends!

Amazing Real Estate Tools – To Improve Your Journey
---
What Kind of Home Are You Looking For?
---
If You Think This Website is Great, Wait 'till You Get Me As Your Agent!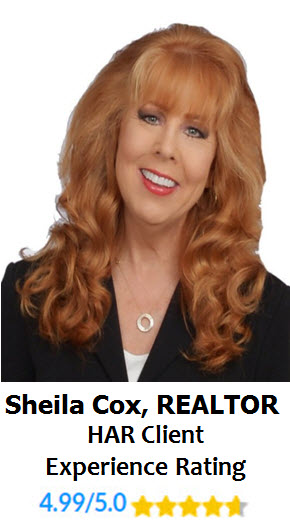 Candid Advice—I promise to give you candid advice on all homes and areas so you can make the best decisions. I won't ignore potential defects that can cost you money, or effect your resale value, in the future. My job is to protect you from defective homes as much as possible while helping you make a sound financial investment. (Read client testimonials)
Local Area Expertise—This isn't just my business…it's where I work and live (for 20 years) so I really know the area. I will help you narrow your options and find the best neighborhood for you based on your specifications. For long-term resale value, the neighborhood you choose is just as important as the home you buy. (Download my Ultimate Katy Guide)
Great Data—I will give you the most in-depth data you have ever seen…to help you make the wisest decisions. This includes a professional CMA when you are ready to purchase a specific home…so you don't pay too much. Plus, my proprietary House Report (see sample) includes the data and information you need to ensure that you are making great home purchase. (Also see Pricing a Home Correctly)
Best Home Searches—Yes, you can search on your own, but no other home search available can filter down to the school level…and filter out the subdivisions that may be known to flood. Tell me exactly what you want, and I can narrow down your options better than any search you have access to. (Request a Custom Search)
Easier Process—Moving your family (and possibly changing jobs) is stressful enough. I'm your transaction manager and will guide you, step-by-step, through the process so you never miss an important deadline. I assist with inspections, repair negotiations, home warranties, HOA compliance inspections, hazard insurance, surveys, appraisals, title commitment, home warranties, title company, and more. (View helpful videos on my YouTube channel)
Network of Experts—My network of experts can make your transition to the area as smooth as possible. Need a painter, electrician, mover, insurance company, etc.? I can help! 
---
How I Work to Protect You
My job isn't "just" helping you find a house to buy…I'm helping you buy a home. There are over 100 tasks that I perform for you during the purchasing process. I'm looking out for you every step of the way and keeping my eye on the listing agent, the seller, the builder (if applicable), the lender, the inspector, and the title company. I'm on your side because I'm YOUR agent. I help with price analysis and negotiations, legal paperwork, inspections, repair negotiations, home warranties, HOA compliance inspections, hazard insurance, surveys, appraisals, title commitment, home warranties, and more. I have the expertise to help solve complicated problems that often occur in the process. Real estate is a huge financial and legal commitment. Don't you deserve to have a Five-Star real estate agent on your side? 
Please read:
⇒  Does My Agent Really Represent Me?
⇒  How Real Estate Commissions Are Paid
Take a look at a sample House Report that I do for my clients. This is the extra "due diligence" I do for you, to make sure that you are getting a great home. This is when I triple check taxes, schools, aerial maps, sex offenders in the area, flood zones, etc. NO other agent in the world does this! Check out p. 27 regarding the sample Flood Map info I provide.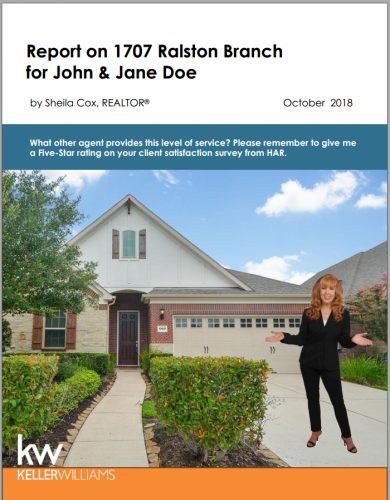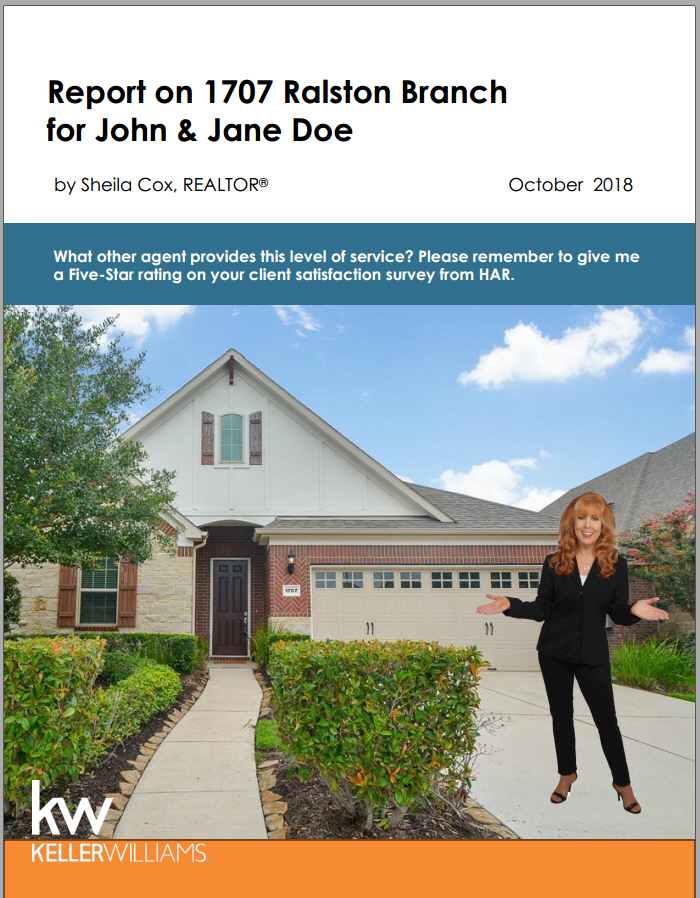 ---
Client Reviews