It is extremely challenging to get accurate Katy demographics, since Katy is not all incorporated. According to the Katy Area Economic Development Council's Website (www.katyedc.org):
"Powered by one of the most acclaimed school districts in the state of Texas, Katy area's growth is fueled by an abundant and talented population, which is growing at of rate of roughly 5% annually.
Approximately 340,000 people reside in the Katy area and are drawn here by the Katy Independent School District (Katy ISD), which now has over 77,000 students. The Katy area is larger in population than the City of Pittsburgh, PA. Katy's past growth between the years 2000 and 2010 increased by 84%. This phenomenal growth is projected to continue, fueled by Katy ISD, energy companies and corporations, businesses and entrepreneurs. By the year 2022, projections show that over 391,000 people will call the area home.
Employment in the Katy area continues to grow at similar pace. The civilian employed population is 180,758 persons with growth projected to 217,652 persons by the year 2022 (20.4% increase). The Katy area has a low unemployment rate at 4.6%.
The demographics of the Katy area are grounded in a strong income base with exceptional educational attainment. The average household income is $127,335 in the Katy area and projected to increase to $147,821 by the year 2022. The strong income base translates to strong educational attainment above the national average, with over 44% of the population having bachelor's or graduate degrees."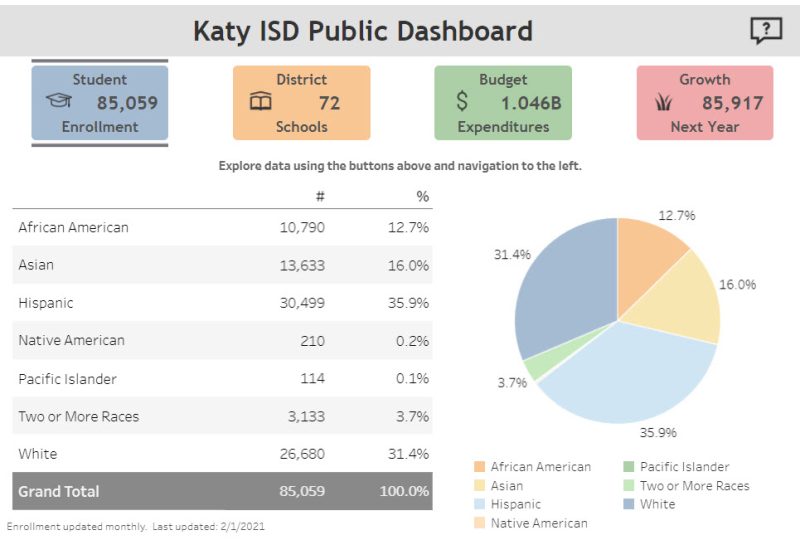 >> See Katy schools for detailed information. Download the "Best Places to Live in Katy" guide for current school ratings and multiple lists, sorted in different ways, to find the exact school you're looking for.
Katy Demographics by High School
Take a look at the Katy demographics of the schools zoned to the area you are looking at if you want a more accurate picture of the area.
Taylor High School (Southeast Katy)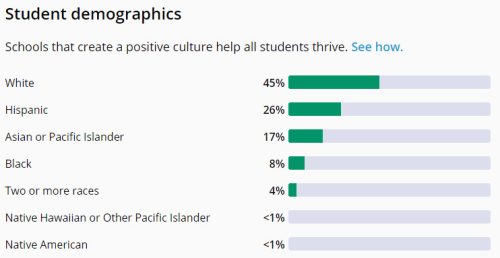 Cinco Ranch High School (Southeast and Southwest Katy)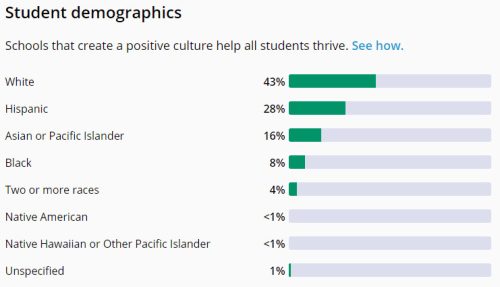 Seven Lakes High School (Southwest Katy)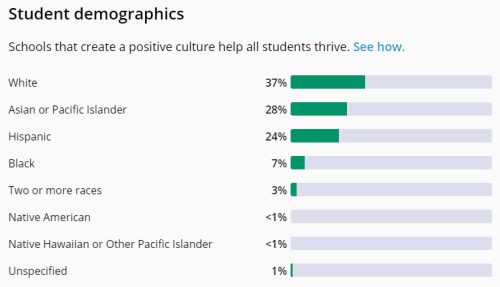 Tompkins High School (Southwest Katy)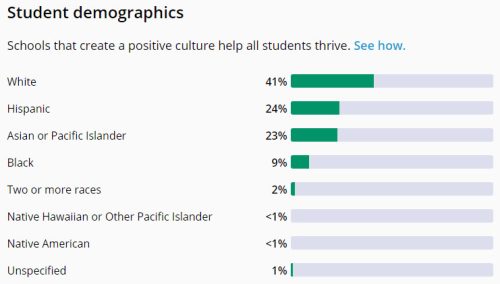 Katy High School (Northwest Katy – Some Southwest Katy)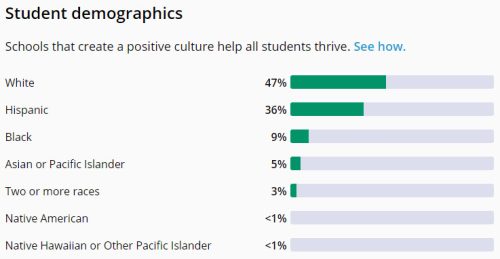 Mayde Creek High School (Northeast Katy)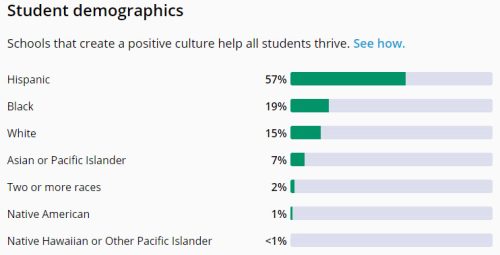 Morton Ranch High School (Northeast Katy)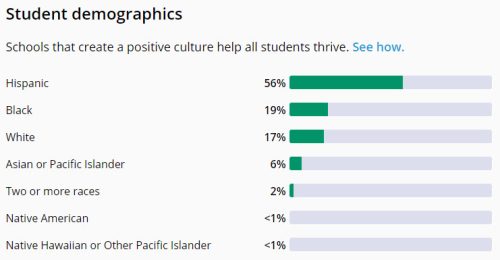 Paetow High School (Northwest Katy)