Price Range: Home prices range from $255K to $753K
with $434K the median home price in January 2022.
Description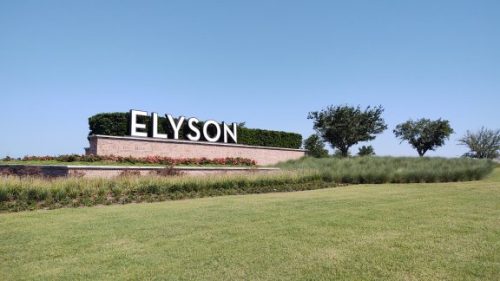 Elyson Katy is a "new construction" neighborhood located on the northwest side of Katy in Harris County…close to 99 Grand Parkway and FM 529 (Freeman Rd). This is about 10 minutes north of Interstate I-10. Primarily built since 2016, most of the approximate 1500+ homes in this neighborhood are traditional in style. On average, these homes are two-story homes with 4 bedrooms, 3.5 baths, and approximately 2737 sf with 2-car garages, and a median lot size of 7854 sf. There are waterfront homes available in this neighborhood.
Elyson Katy has wonderful amenities and features playgrounds, fitness center, a community swimming pool, splash pad, tennis courts, walking trails, and more. There are five parks, bocce ball, pickel ball, and a community cafe.
From the brochure:
"…Elyson is a place where connections with friends and family and nature are celebrated. Where you can take a scenic hike with the kids along a neighborhood trail, then stop for a treat at our neighborhood café. Listen to live music under the starts or sit poolside in the sun. Where there is always something interesting and fun and different to do (just ask our Lifestyle Director who is always thinking of our next event."
— Welcome to More Brochure for Elyson
PROs
Neighborhood amenities
New construction homes available
Energy-efficient homes available
Beautiful neighborhood with lakes
CONs
Out-of-the way location with difficult access
Lower performing schools
No nearby shopping
Higher property taxes
Many homes located in 100-year floodplain
Location
Here's the Elyson map.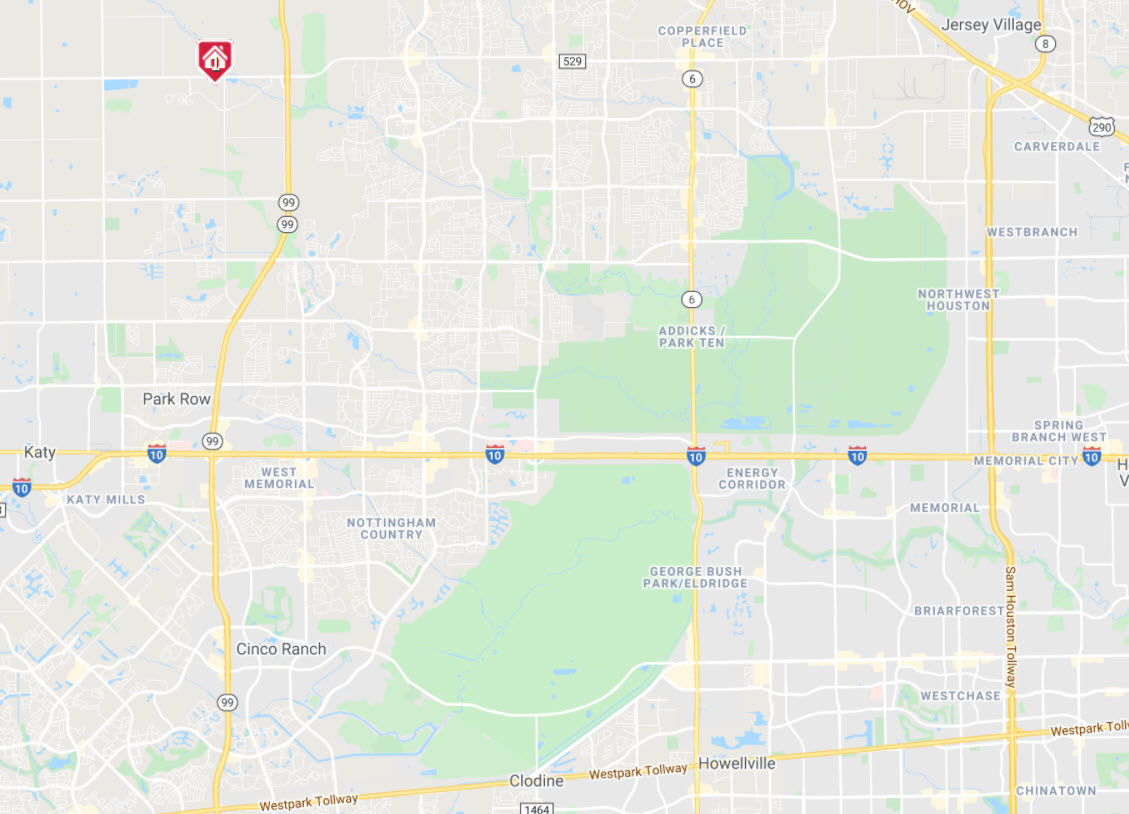 Commute Times
The best way to estimate your commute time is to use Google Maps at the time you commute. Simply enter your work address and the address of the house you are interested in, and Google Maps will estimate your commute time. This time is based on the actual time you perform the search, so use it during your expected commute times.
Click here to estimate your commute time
Flood Zone
Some homes in this neighborhood are in a Flood Zone X (out of special flood hazard) but many are located in a 100-year floodplain.
For more information about flood risk in Katy, see my Katy Flood Zones information.
Home Builders
There are approximately 8 builders providing gorgeous, new construction homes for buyers who want something brand new, including:
Beazer Homes
Chesmar Homes
Highland Homes
Lennar
Perry Homes
Pulte Homes
Taylor Morrison
Westin Homes
School Ratings
The following tables shows the schools zoned to Elyson Katy. 
| School | Type | Area | Address |
| --- | --- | --- | --- |
| McElwain Elementary | Elem | NW | 6631 Greenwood Orchard Dr, Katy |
| Stockdick Junior High | JH | NE | 4777 Peek Rd, Katy |
| Paetow High School | HS | NW | 23111 Stockdick School Rd, Katy |
NOTE: Get the FREE "Best Places to Live in Katy" guide for up-to-date lists of school ratings. 
Demographics
You can view the demographics of the junior high school zoned to this neighborhood, below. This will give you some idea of the demographics of this neighborhood.
Stockdick Jr High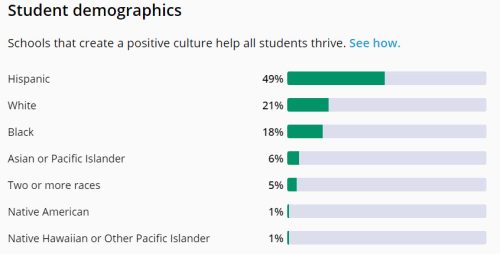 Source: Greatschools.org January 2022
Amenities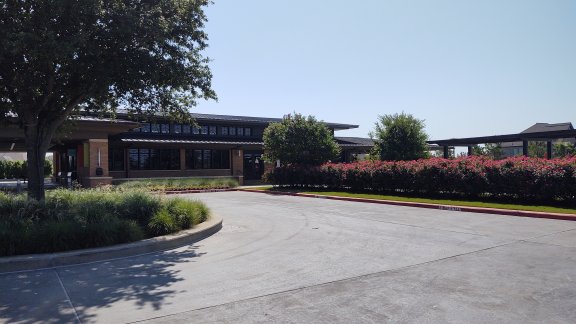 Elyson Katy has the following amenities:
Club House = 1
Fitness Center = Yes
Swimming Pools = 1
Waterpark = No
Splash Pads = Yes
Tennis Courts = Yes
Parks/playgrounds = 5
Sports Fields = Yes
Walking/Bike Trails = Yes
Lakes = Yes (fishing allowed and non-motorized boats_
Golf Course = No
Community Intranet = No
Dog parks = 0
Download community map and see about parks and outdoors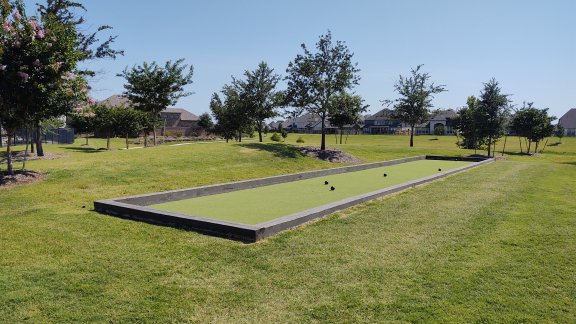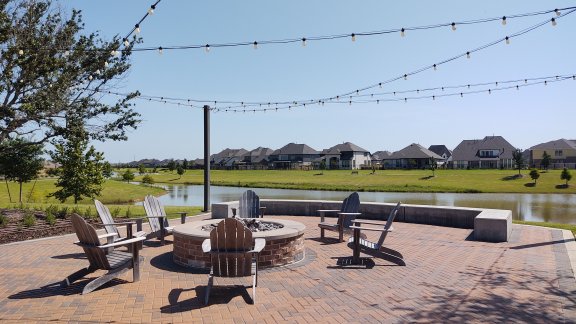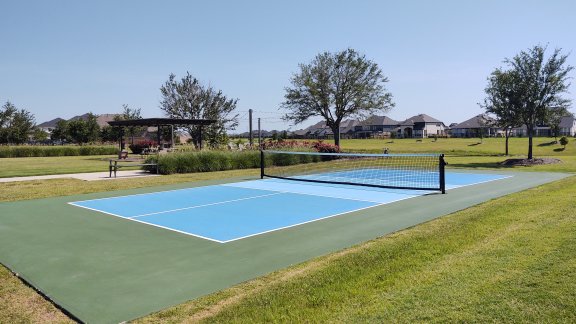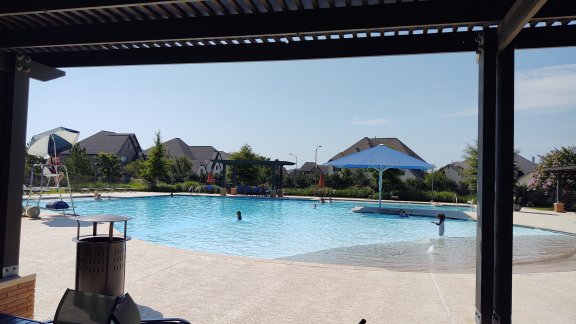 Home Owner's Association
The management company for Elyson is currently Crest Management and their phone number is 281-579-0761. You can look up neighborhood Covenants, Conditions, and Restrictions (CCRs) at https://www.myelyson.com/info.php?pnum=15b61054f2ca65.
Annual maintenance fees pay for the neighborhoods amenities (pools, parks, etc.) and general upkeep costs between $1200/yr in 2022.
More neighborhood details at MyElyson website.
Utilities
The utilities for Elyson are shown below:
| | | |
| --- | --- | --- |
| Water, sewer | Si Environmental | 832-490-1600 |
| Trash | Si Environmental | 832-490-1600 |
| Electric | De-regulated | |
| Gas | Centerpoint | 800-752-8036 |
| Cable | Xfinity | 888-368-5757 |
NOTE: This information is subject to change.
Property Taxes
Property taxes in this neighborhood may vary slightly, but are approximately 3.4-3.69 as of January 2022.
To see detailed tax info on Katy subdivisions, read my Katy Property Taxes page.
What's Nearby
Elyson Katy has easy access to Grand Parkway and is near:
Katy Mills Outlet Mall
Typhoon Texas Waterpark
Live music and dancing at: Baker St Pub, Mo's Place, Katy Vibes, and Wildcatters
Momentum Indoor Climbing
No Label Brewing
Time Square Entertainment
Soon-to-be-built Katy Boardwalk District
>> See Fun Things to Do in Katy
Home Values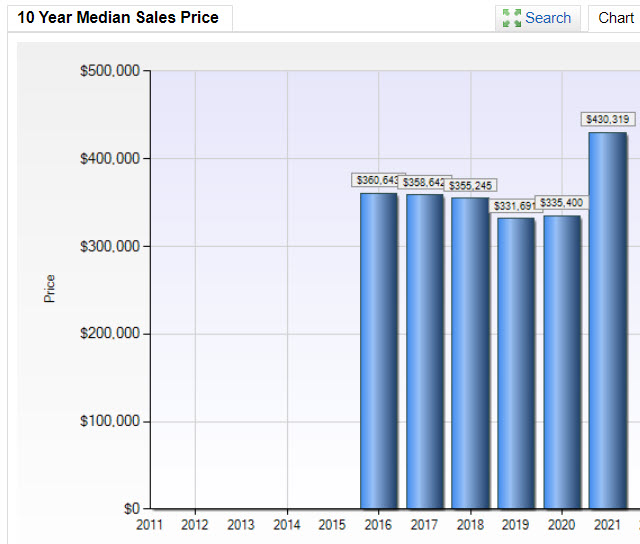 ---
Elyson Homes for Sale
---
FREE GUIDES & REPORTS
Click Image to Download a Guide or Report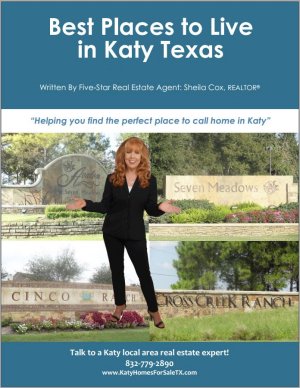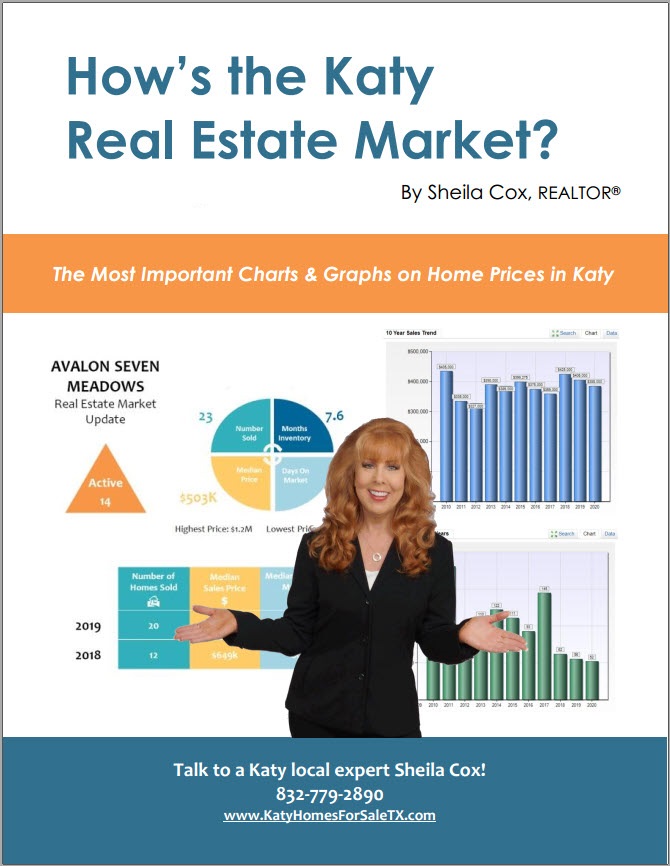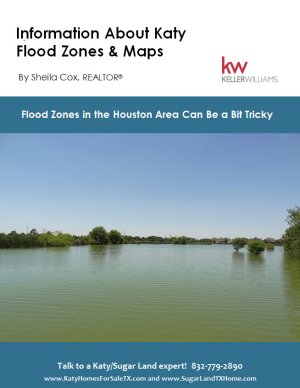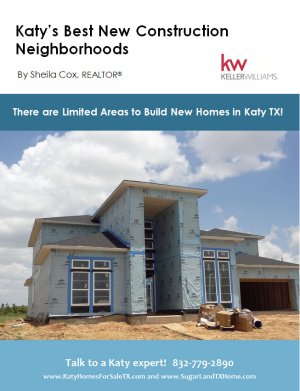 ---
View Helpful Videos on My YouTube Channel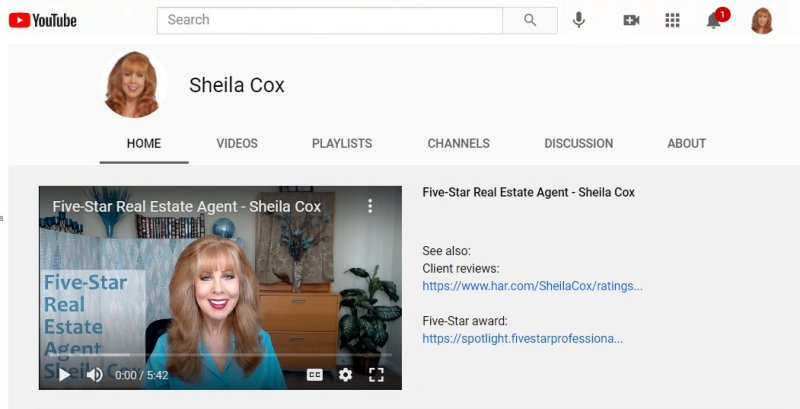 ---
If You Think This Website is Great, Wait 'till You Get Me As Your Agent!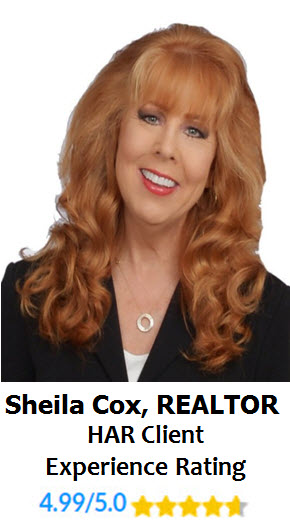 Candid Advice—I promise to give you candid advice on all homes and areas so you can make the best decisions. I won't ignore potential defects that can cost you money, or effect your resale value, in the future. My job is to protect you from defective homes as much as possible while helping you make a sound financial investment. (Read client testimonials)
Local Area Expertise—This isn't just my business…it's where I work and live (for 20 years) so I really know the area. I will help you narrow your options and find the best neighborhood for you based on your specifications. For long-term resale value, the neighborhood you choose is just as important as the home you buy. (Download my Ultimate Katy Guide)
Great Data—I will give you the most in-depth data you have ever seen…to help you make the wisest decisions. This includes a professional CMA when you are ready to purchase a specific home…so you don't pay too much. Plus, my proprietary House Report (see sample) includes the data and information you need to ensure that you are making great home purchase. (Also see Pricing a Home Correctly)
Best Home Searches—Yes, you can search on your own, but no other home search available can filter down to the school level…and filter out the subdivisions that may be known to flood. Tell me exactly what you want, and I can narrow down your options better than any search you have access to. (Request a Custom Search)
Easier Process—Moving your family (and possibly changing jobs) is stressful enough. I'm your transaction manager and will guide you, step-by-step, through the process so you never miss an important deadline. I assist with inspections, repair negotiations, home warranties, HOA compliance inspections, hazard insurance, surveys, appraisals, title commitment, home warranties, title company, and more. (View helpful videos on my YouTube channel)
Video Walkthroughs—If you or your spouse lives out of the state or country, then you will enjoy my detailed video walkthroughs. I have sold multiple homes to out-of-area clients "sight unseen" by providing High Definition video walkthroughs of potential homes. My videos show front and back yards, closets, pantries, laundry rooms, and garage…as well as the entire home. (Sample)
Network of Experts—My network of experts can make your transition to the area as smooth as possible. Need a painter, electrician, mover, insurance company, etc.? I can help! 
Connect With Sheila
---
How I Work to Protect You
My job isn't "just" helping you find a house to buy…I'm helping you buy a home. There are over 100 tasks that I perform for you during the purchasing process. I'm looking out for you every step of the way and keeping my eye on the listing agent, the seller, the builder (if applicable), the lender, the inspector, and the title company. I'm on your side because I'm YOUR agent. I help with price analysis and negotiations, legal paperwork, inspections, repair negotiations, home warranties, HOA compliance inspections, hazard insurance, surveys, appraisals, title commitment, home warranties, and more. I have the expertise to help solve complicated problems that often occur in the process. Real estate is a huge financial and legal commitment. Don't you deserve to have a Five-Star real estate agent on your side? 
Please read:
⇒  Does My Agent Really Represent Me?
⇒  How Real Estate Commissions Are Paid
---
Client Reviews