So you have put a contract to buy a new construction home with a builder and you can't wait to move in. Buying a home is exciting, especially if you are a first-time home buyer, but buying a brand new home that has never been lived in doesn't mean the house will be perfect and you won't have any issues. In fact, the first owner of a home generally has to work out the "kinks" of a new home…kind of like breaking in a new car.
>> See Buying New vs. Resale Home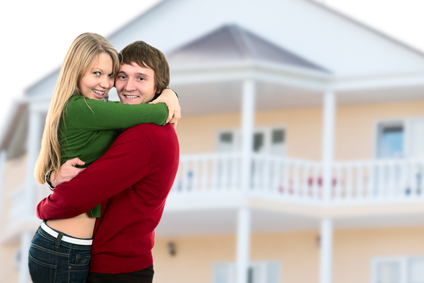 One of the most important things you need to know: Get the home inspected by a licensed house inspector! Again…"new" doesn't equal "perfect" and you need an expert to find all the things the builder missed (and give the inspection to the builder to fix what needs fixing). In fact, I have seen inspection reports on "brand new" never-lived-in homes that are longer (with more items to fix) than an older resale homes! And if you are building a home "from dirt" then you may want to hire an inspector who will inspect the home in various stages of completion: foundation, framing, wiring and plumbing, and then final (because new construction homes have problems too!).
>> See List of Licensed Home Inspectors
Another thing you need to know: Read the Builder's Home Warranty! You need to know what the builder will and will not cover in their warranty since every builder is different. Plus, you don't want to do anything to the home that may negate the warranty. For example, if you improperly plant bushes or trees, or regrade the yard and level it out so that it cannot drain properly, then you may negatively impact the foundation and your "performance" may negate the warranty on the foundation. In fact, you may want to wait a year or so before doing any major landscaping and work out drainage issues first.
>> Read  Buyer's Guide to Slab-On-Ground Foundations by R. Michael Gray, P.E. and Matthew T. Gray, EIT.
Make sure you keep your home warranty in a safe place with your other important house documents (deed, note, inspections, survey, etc.). You may receive a warranty sticker at Closing or afterwards in the mail. Make sure you put that with you important documents as well! 
Always do a final walk-through before Closing to make sure the house is completed and in good working order. Usually the builder's Building Supervisor (aka "super" or "superintendent" or "constructions manager") will walk the home with you. If you see items that need attention, add them to the "punch list" of items they need to fix. And you should never Close on the house until everything is fixed. A builder may promise to fix something after the fact, but I have heard many "horror stories" from people who regretted Closing on a home with unresolved issues because the builder never did fix those issues as promised..once the house was Closed.
Before you move in you may want to know the types of things you may need for your new home:
Appliances (refrigerator, washer, dryer)
Furniture
Window blinds
Window treatments (curtains, valences, etc.)
Garage door opener
Grass sod for back yard
Rain gutters 
New locks for doors (learn more)
Yard tools (mower, weeder, edger, etc.)
Garage storage shelves
Baby proofing
Once you move into the new home, then what? 
Take care of your foundation! Make sure you read Buyer's Guide to Slab-On-Ground Foundations so you understand how to take care of your foundation. Consider installing a sprinkler system (call Leopold Sprinkler Systems). 
Plant some trees and bushes in the backyard for future privacy (in accordance with your home warranty).  By the time you want to sell in seven years, they will be nice and tall. Red tip photinias are a popular shrub to create a hedge.
Conduct regular, annual maintenance on your air conditioner and furnace to keep them in top shape and prevent problems (like a leaky drip pan).
Secure your doors properly by changing the 1″ screws in your strike plates to 3″ wood screws. You may want to secure your windows with security film as well. Learn more
Keep a binder with all your home improvement and repair receipts so that you have a record for when you end up selling this home.
One final note: If you ever sell this home, make sure the new owner's transfer the builder's warranty into their name…it doesn't (usually) transfer automatically.
---
FREE GUIDES & REPORTS
Click Image to Download a Guide or Report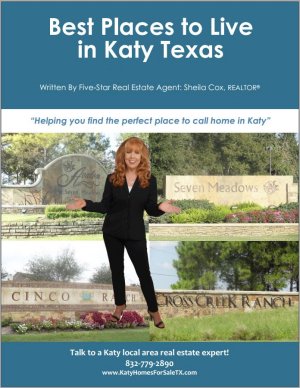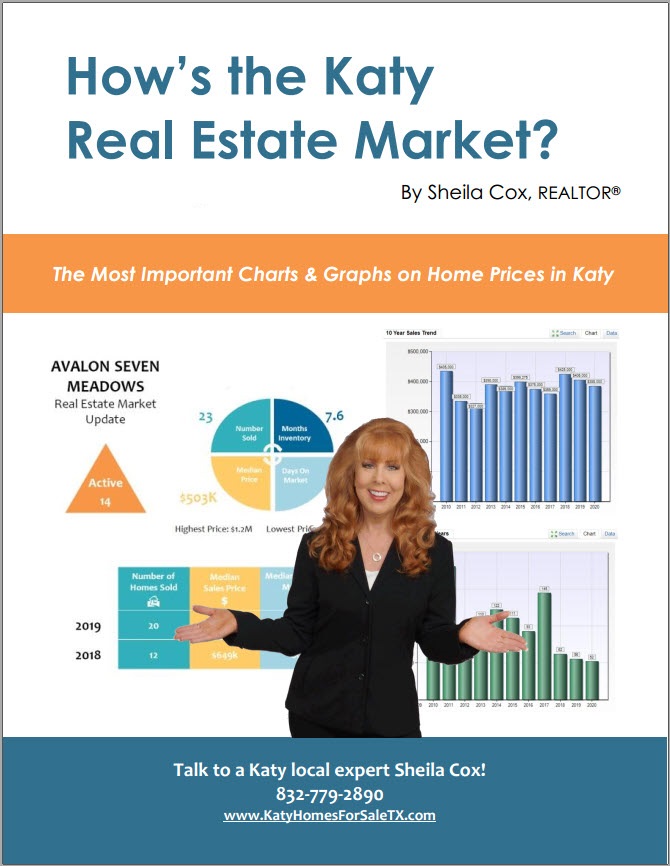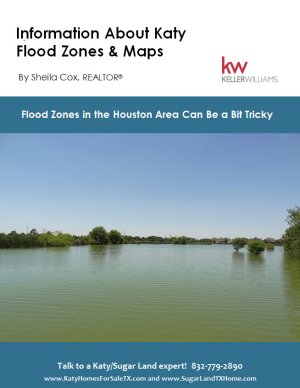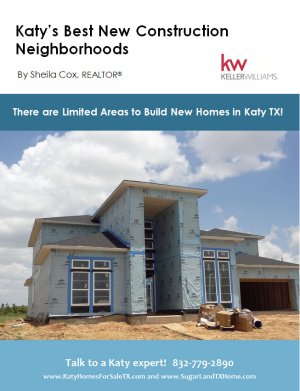 ---
View Helpful Videos on My YouTube Channel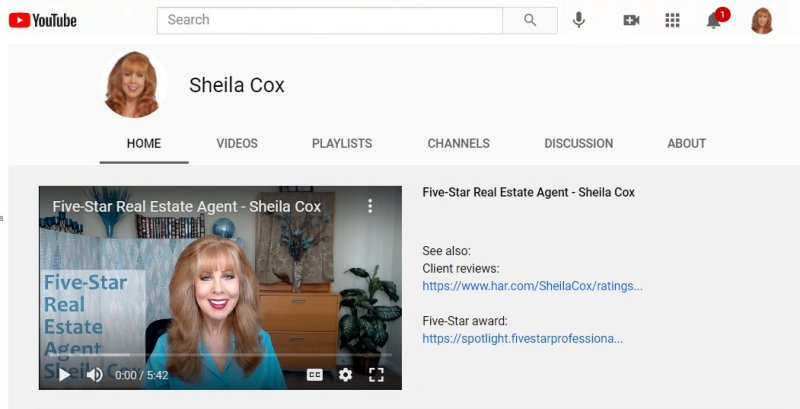 ---
If You Think This Website is Great, Wait 'till You Get Me As Your Agent!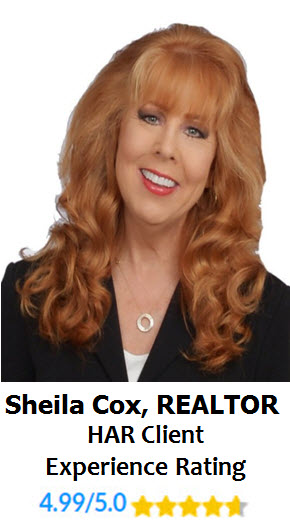 Candid Advice—I promise to give you candid advice on all homes and areas so you can make the best decisions. I won't ignore potential defects that can cost you money, or effect your resale value, in the future. My job is to protect you from defective homes as much as possible while helping you make a sound financial investment. (Read client testimonials)
Local Area Expertise—This isn't just my business…it's where I work and live (for 20 years) so I really know the area. I will help you narrow your options and find the best neighborhood for you based on your specifications. For long-term resale value, the neighborhood you choose is just as important as the home you buy. (Download my Ultimate Katy Guide)
Great Data—I will give you the most in-depth data you have ever seen…to help you make the wisest decisions. This includes a professional CMA when you are ready to purchase a specific home…so you don't pay too much. Plus, my proprietary House Report (see sample) includes the data and information you need to ensure that you are making great home purchase. (Also see Pricing a Home Correctly)
Best Home Searches—Yes, you can search on your own, but no other home search available can filter down to the school level…and filter out the subdivisions that may be known to flood. Tell me exactly what you want, and I can narrow down your options better than any search you have access to. (Request a Custom Search)
Easier Process—Moving your family (and possibly changing jobs) is stressful enough. I'm your transaction manager and will guide you, step-by-step, through the process so you never miss an important deadline. I assist with inspections, repair negotiations, home warranties, HOA compliance inspections, hazard insurance, surveys, appraisals, title commitment, home warranties, title company, and more. (View helpful videos on my YouTube channel)
Video Walkthroughs—If you or your spouse lives out of the state or country, then you will enjoy my detailed video walkthroughs. I have sold multiple homes to out-of-area clients "sight unseen" by providing High Definition video walkthroughs of potential homes. My videos show front and back yards, closets, pantries, laundry rooms, and garage…as well as the entire home. (Sample)
Network of Experts—My network of experts can make your transition to the area as smooth as possible. Need a painter, electrician, mover, insurance company, etc.? I can help! 
Connect With Sheila
---
How I Work to Protect You
My job isn't "just" helping you find a house to buy…I'm helping you buy a home. There are over 100 tasks that I perform for you during the purchasing process. I'm looking out for you every step of the way and keeping my eye on the listing agent, the seller, the builder (if applicable), the lender, the inspector, and the title company. I'm on your side because I'm YOUR agent. I help with price analysis and negotiations, legal paperwork, inspections, repair negotiations, home warranties, HOA compliance inspections, hazard insurance, surveys, appraisals, title commitment, home warranties, and more. I have the expertise to help solve complicated problems that often occur in the process. Real estate is a huge financial and legal commitment. Don't you deserve to have a Five-Star real estate agent on your side? 
Please read:
⇒  Does My Agent Really Represent Me?
⇒  How Real Estate Commissions Are Paid
---
Client Reviews