Katy Real Estate Info
Katy TX is a very large area on the west side of Houston TX…where the counties of Fort Bend, Harris, and Waller converge.  It is hard to explain to people because, technically, the incorporated "City of Katy" is only a small area of about 15,000 people. However, the "Katy Area" or "Greater Katy Area" usually refers to the entire area covered by the Katy Independent School District and various sources quote the population to be somewhere between 200,000 and 300,000… (Read More)
Free Katy Relocation Guide
Get the inside-scoop!
Yes, this website has a lot of information, but even more information is located in the 200+ page Katy Relocation Guide. Want to know if home values are trending up or down in a specific neighborhood? It's in the guide. Want to see a list of the highest-scoring elementary schools? It's in the guide. Want to know which schools are located in a specific part of Katy? It's in the guide. The guide contains information on home values and stats, real estate market stats, helpful phone numbers, school zone maps, and more...all in one place. 
This info is not available on this website or anywhere else!
Save yourself a lot of time and download the Katy Relocation Guide today.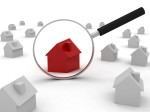 Find Katy Homes for Sale
The best home search available! Straight from the MLS...always the most up-to-date and accurate. Did you know that Zillow and Trulia results can be days, weeks, or months behind?! When you are dealing with a highly competitive real estate market like ours, you can't afford to be late. You need a reliable home search...and we have it.
» Search Katy Homes for Sale
What's the Best Katy Neighborhood for You?
Talk to a Katy Expert!

Sure...this website has a lot of great information, but there is nothing better than actually discussing your specific needs and situation with a local area expert. That's what I'm here for! Give me a call at 832-779-2890 or send me and email so I can help you right away. I can save you a lot of time!
» More about Sheila Cox, REALTOR
Who's Looking Out for
You

?

Buying a home is not as easy as it looks! You need a local neighborhood expert to:
Help you sort through all the options to find the right neighborhood and schools.
Price a home correctly so you don't pay too much.
Watch out for problem houses so you don't end up with a money pit.
Uncover hidden taxes, fees, and other costs.
Help you WIN in a competitive, multi-offer offer situation.
Sheila Cox is dedicated to helping you buy the RIGHT house in the RIGHT neighborhood at the RIGHT price. One of the ways she does that is by providing in-depth research on a home that you decide to buy to provide you all the information you need to make a wise decision and to protect yourself from possible unknown hazards.
» View Sample House Report
» See more about Sheila Cox
"Sheila did an amazing job of anticipating our needs and wants, guiding us through the process, and helping us no matter the issue. On top of the great service she provided during the entire buying process, she also showed up on moving day with an amazing welcome basket for the kids and adults, plus food to get us through the day. She thought of every detail. Bottom line is that she knows her stuff and is super friendly!"
--Moore
"We will not trust buying or selling in Fort Bend to anyone but Sheila! Her 18+ page home report saved us HOURS of time in research – last time we purchased a home we had to do all of this legwork ourselves. I recommend Sheila without reservation due to her in depth knowledge of the area and commitment to her clients' satisfaction."
--Munn
"A complete pleasure, Sheila has exceptional market and area knowledge. She is also a savvy business person, performing her due diligence thoroughly. Moving from Boston, I am grateful to Sheila for her extra efforts in helping us. She got answers to all the right questions and even took care of the tiniest details. Sheila went far beyond the call of duty for us; I highly recommend her. This is my 8th real estate transaction, and I have never been so impressed."
--Kelsey
Find Katy Area Homes for Sale
Search Katy homes for sale by Price:
Search Katy homes for sale by Type:
Search Katy homes for sale by Neighborhood:
Search Katy homes for sale near High School:
Search homes for sale by Area:
Search Katy Rentals (Leases) by type:
These generic searches are great, but nothing beats having a local area expert set up a custom home search just for you and your specific requirements. Call or text me at 832-779-2890 so I can get you going with the most accurate home search available!
Agent: Sheila Cox, Realtor
Broker: Keller Williams Southwest
1650 Highway 6, #350 (Map)
Katy , TX 77478
Phone: (832) 779-2890
IMPORTANT: Please read Consumer Financial Protection Bureau regarding the new laws and procedures that lenders must follow. You should also read Texas Real Estate Commission Information About Brokerage Services and the Consumer Protection Notice.
PRIVACY POLICY: It's simple...I will not sell or share your info with third-parties. I don't want to bug you...I'm here to help. I may email you useful Katy-specific emails from time-to-time to help you, but you can easily unsubscribe from these emails at any time. I am a real estate agent and I may contact you ONLY IF you have requested me to do so via a Katy Custom Home Search, a What's My Katy Home Worth, or one of my other free, no obligation services. If I am unavailable to meet your needs in a timely manner, I may ask you if I can have a respected colleague contact you instead.