The following Katy reports and guides are intended to help you with the home buying and selling process. Also see my helpful home buying and selling videos at: http://www.youtube.com/user/SheilaKCox
---
This free 280+ page Katy Real Estate Guide contains the information you need about the city of Katy, TX and it's best neighborhoods and schools. A lot of this information is not located on this website or anywhere else!
Comparison chart on best neighborhoods includes average price, HOA fees, tax rates, school ratings, amenities…all on one page.
Helpful chart for finding the specific neighborhoods that meet your price and lifestyle criteria.
List of the best Katy neighborhoods and details on all of them.
Lists of schools and ratings organized alphabetically and by type and rating.
Helpful phones numbers and info on utilities for each neighborhood.
More!
---
The  question that I get asked the most: How's the Katy real estate market? 
So I put together my Katy Real Estate Market Report for you, which includes:
List of the fastest selling neighborhoods in the Katy area…see what's HOT!
Detailed market data on the most popular Katy neighborhoods…very helpful during negotiations.
Ten-year trend of median sales prices by ZIP Code and neighborhood…so you have a baseline in determining a home value.
Ten-year trend of sales volume by ZIP Code and neighborhood…so you can see which are the most popular neighborhoods.
Ten-year trend of median Days on Market by ZIP Code and neighborhood…so you can see how long it takes to sell a home in each area.
List of the most expensive neighborhoods in the Katy area.
---
This is a 58-page guide with multiple checklists and lots of tips and advice about buying a home, including:
The benefits of home ownership
Do you know what it costs to buy a home?            
How to budget and plan to buy a house   
Need help with the down payment cash?
Analyze your net worth  
How much can you afford to borrow?     
How to find a reputable lender   
How to improve your credit score             
Texas Home Buying Process        
Planning the Move
Real Estate Glossary       
---
See my YouTube channel for a series of "selling" videos.
---
Katy Home Remodeling Resource Guide
Keeping your home in top condition is important. To make it easier for you, I have created Sheila's Guide to Home Maintenance which contains:
List of weekly, monthly, quarterly, and annual maintenance tasks.
Worksheet for keeping a record of home's age and upgrades.
List of local vendors (with phone numbers) to help with remodeling and repairs.
Worksheet for estimating a remodeling project.
Details on how long various house components last…so you know when they may need to be replaced.
---
Katy Homes for Sale
What kind of Katy homes for sale are you looking for?
---
I'm the Katy Local Area Real Estate Expert
Here's What I Can Do for You…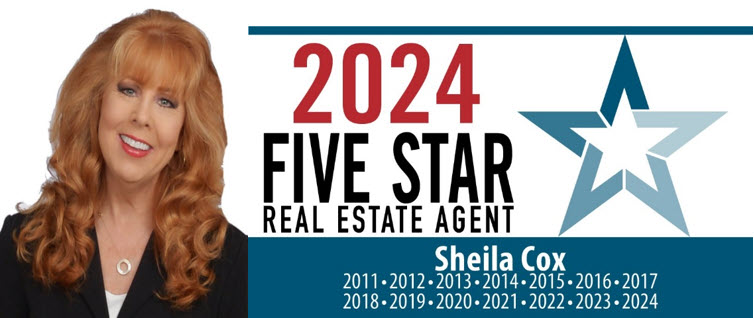 What I Can Do for You

Candid Advice—I promise to give you candid advice on all homes and areas so you can make the best decisions. I won't ignore potential defects that can effect your home value or enjoyment. (Read client testimonials)

Local Area Expertise—This isn't just my business…it's where I work and live. I will help you find the best location for your home purchase. (Download my 280+ Katy guide)

Great Data—I have a proprietary House Report (see sample) to make sure that you get all the data and information you need to make a great home purchase. (Also see Pricing a Home Correctly)

Best Home Searches—Yes, you can search on your own, but no other home search available can filter down to the school level…and filter out the subdivisions that may be known to flood. (Request a Custom Search)

Easier Process—Moving your family (and possibly changing jobs) is stressful enough! I'm your real estate project manager and will guide you, step-by-step, through the process so you never miss an important deadline. (see helpful videos on my YouTube channel)

Network of Experts—My network of experts can make your transition to the area as smooth as possible. Need a painter, electrician, mover, insurance company, etc.? I can help.