Windsor Park Estates Katy
» View a list of Windsor Park Estates Homes for Sale
Description
Price Range: As of November 2015, home prices range from approximately $415K to $1 million dollars with $793K the approximate average home price. See the six-month analysis (as of November 2015) below.
Windsor Park Estates Katy is located on the far-east side of Katy in Harris County (77094)…close to I10 and the Energy Cooridor.
Click here to estimate your commute time
Primarily built in the early 1990s, most of the 100+ homes (approx.) in this neighborhood are large estate homes on an average of 18,000sf lot with swimming pools. On average, these are Traditional style homes with 4 bedrooms, 4+ baths, and approximately 4300sf with 2-car garages. This is an older neighborhood, so these homes may need to be updated/remodeled.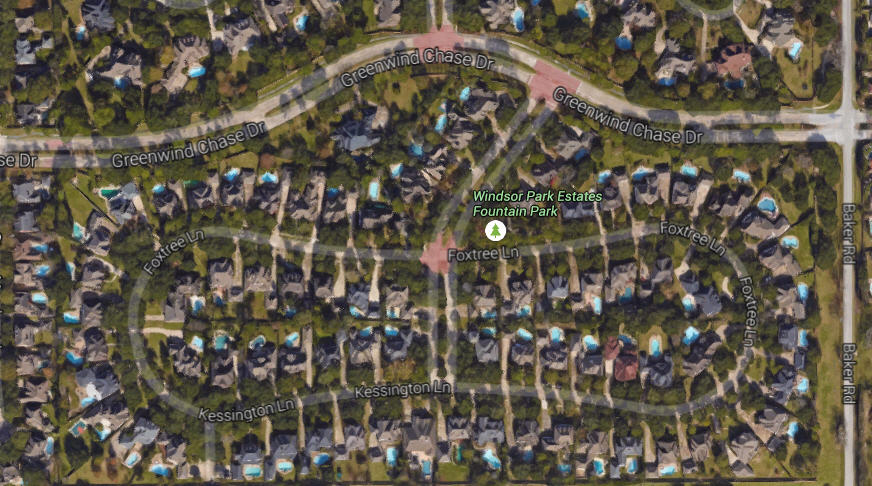 Windsor Park Estates Katy has access to a Olympic-sized swimming pool and multiple tennis courts.
The Green Trails MUD serves this neighborhood with water and sewer services. Property taxes in this neighborhood may vary slightly, but are approximately 2.46 as of November 2015.
Windsor Park Estates Katy is close to local shops and dining, George Bush Park, and The Energy Cooridor.
Here is a list of the PROs and CONs of Windsor Park Estates Katy:
| | |
| --- | --- |
| PROs | CONs |
| Convenient location | High prices |
| High performing schools | Only resale homes available |
| Lower property taxes | Older homes that may need remodeling |
| Beautiful neighborhood with lakes and mature trees | |
Location
Here's a map of Windsor Park Estates Katy.
NOTE
Click here to estimate your commute time
Amenities
Windsor Park Estates Katy has the following amenities:
Club House = No
Swimming Pools = 1
Waterpark = No
Splash Pads = No
Tennis Courts = Yes
Parks/playgrounds = No
Walking Trails = No
Lakes = No
Golf Course = No
The annual HOA fee, which pays for these amenities, is approximately $650-750 but may vary depending on the lot. Go to the Windsor Park Estates Katy HOA website for helpful phone numbers, community documents, and utility information.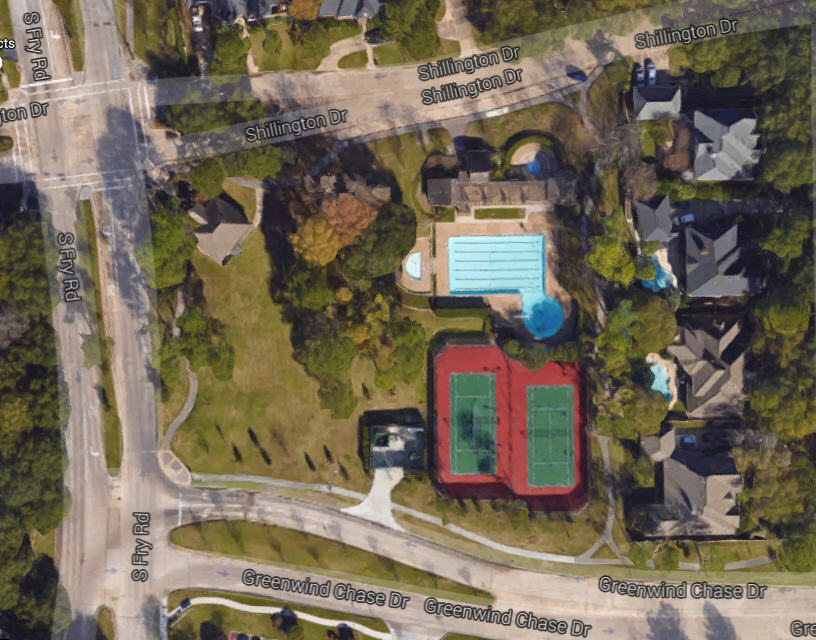 School Ratings
The following tables shows the schools zoned to Windsor Park Estates Katy. The Score refers to GreatSchools.com ratings which give an overview of a school's test results based on a comparison of test results for all schools in the state. For the Score, the higher the number, the higher (better) the school's test performance.
NOTE
These scores are as of November 2015 and may change in the future. Click the school link to get more info on that school.
| | | | | |
| --- | --- | --- | --- | --- |
| School | Type | Score | Area | Address |
| | Elem | 10 | E | 19910 Stonelodge St, Katy |
| | JH | 9 | E | 21001 Westheimer Pkwy, Katy |
| | HS | 9 | E | 20700 Kingsland Blvd, Katy |
The following map shows the Greatschools.org scores for schools near this neighborhood. The highest rated (8-10) schools are shown in Green, moderately-rated schools (4-7) are shown in Yellow, and low-rated schools (1-3) are shown in Red.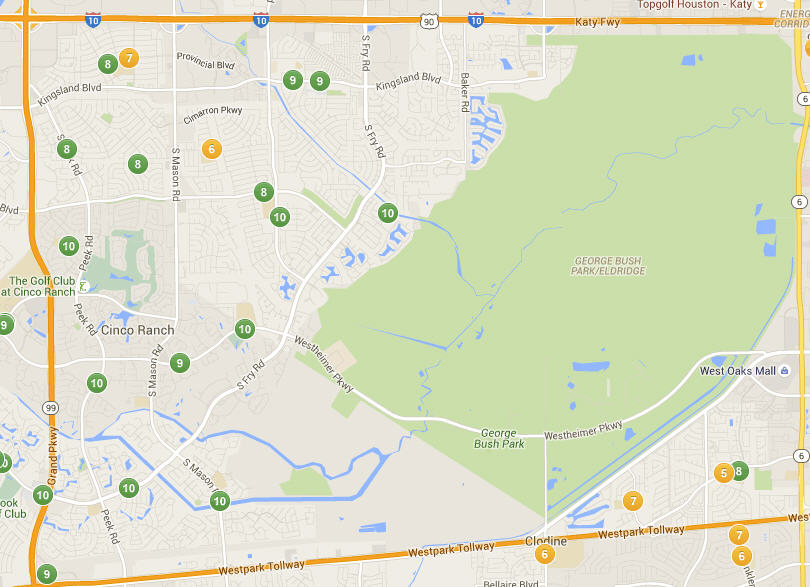 Source: GreatSchools.org Google map.
Demographics
You can view the demographics of McMeans Junior High School, zoned to this neighborhood, below. This will give you some idea of the demographics of this neighborhood.
Source: Greatschools.org November 2015
Crime Information
To obtain information about crime in this neighborhood, go to www.RaidsOnline.com.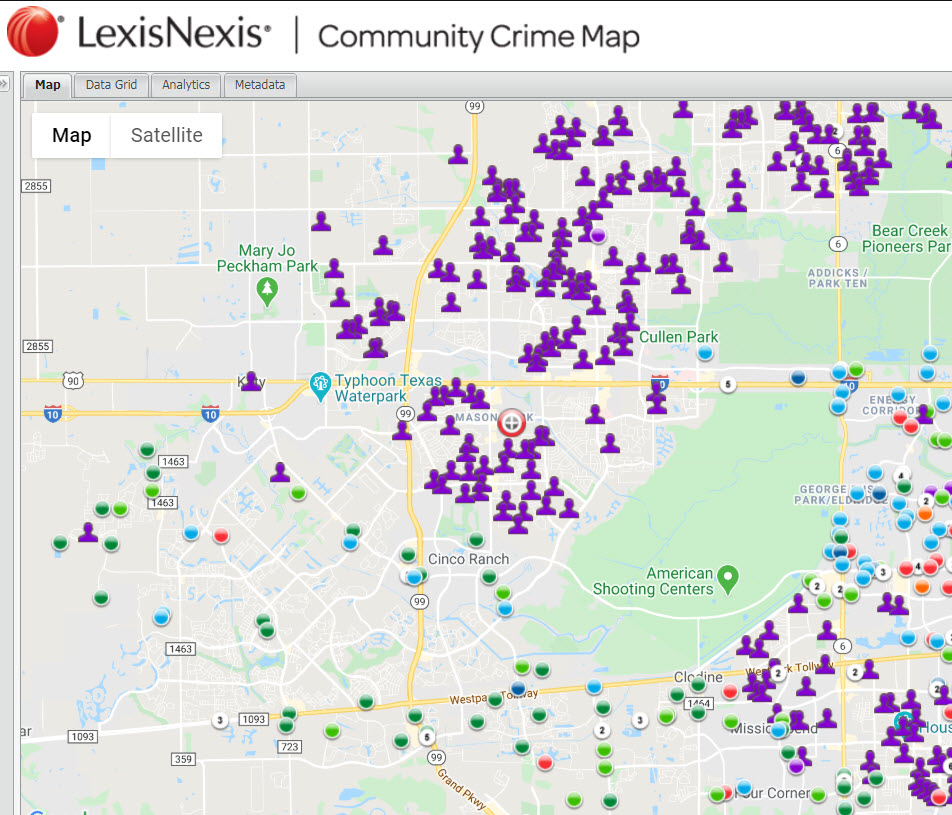 Location of known sex offenders are shown in purple, according to
RaidsOnline.com as of November 2015.
Home Values
Are Home Values Going Up or Down?
You don't want to pay too much for a home or invest in a declining neighborhood do you?
Download the Katy Relocation Guide for detailed graphs and statistics on homes sales in this neighborhood...and for the entire Katy area. You can't get this information anywhere else!
Interactive Map
This interactive map shows where this neighborhood is located.
Compare Katy Neighborhoods
If you want some comparison charts of Katy neighborhoods, then you should download the Katy Relocation Guide. In it you will find charts and graphs comparing, for example, Cinco Ranch vs. Grand Lakes, or Seven Meadows vs. Cross Creek Ranch. This info is not available on this website or anywhere else!
Get Comparisons
Questions or Comments? 
Submit a question or comment at the bottom of this page.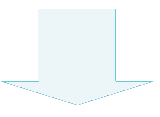 Get answers!
Property Taxes
This neighborhood consists of multiple subdivisions and each may have its own tax rate. To get up-to-date tax rates, search for the subdivision (or the neighborhood name) below. When you view a neighborhood page, look at the "Subdivision Tax Rates" section and add up the five or six different tax types (city, school, drainage, levee, etc.) to determine the overall tax rate for the subdivision.
» Get more information about Katy Property Taxes (including info on Katy MUDs & LIDs)
What's the Best Katy Neighborhood for You?
Talk to a Katy Expert!

Sure...this website has a lot of great information, but there is nothing better than actually discussing your specific needs and situation with a local area expert. That's what I'm here for! Give me a call at 832-779-2890 or send me and email so I can help you right away. I can save you a lot of time!
» More about Sheila Cox, REALTOR
Who's Looking Out for
You

?

Buying a home is not as easy as it looks! You need a local neighborhood expert to:
Help you sort through all the options to find the right neighborhood and schools.
Price a home correctly so you don't pay too much.
Watch out for problem houses so you don't end up with a money pit.
Uncover hidden taxes, fees, and other costs.
Help you WIN in a competitive, multi-offer offer situation.
Sheila Cox is dedicated to helping you buy the RIGHT house in the RIGHT neighborhood at the RIGHT price. One of the ways she does that is by providing in-depth research on a home that you decide to buy to provide you all the information you need to make a wise decision and to protect yourself from possible unknown hazards.
» View Sample House Report
» See more about Sheila Cox
"Sheila did an amazing job of anticipating our needs and wants, guiding us through the process, and helping us no matter the issue. On top of the great service she provided during the entire buying process, she also showed up on moving day with an amazing welcome basket for the kids and adults, plus food to get us through the day. She thought of every detail. Bottom line is that she knows her stuff and is super friendly!"
--Moore
"We will not trust buying or selling in Fort Bend to anyone but Sheila! Her 18+ page home report saved us HOURS of time in research - last time we purchased a home we had to do all of this legwork ourselves. I recommend Sheila without reservation due to her in depth knowledge of the area and commitment to her clients' satisfaction."
--Munn
"A complete pleasure, Sheila has exceptional market and area knowledge. She is also a savvy business person, performing her due diligence thoroughly. Moving from Boston, I am grateful to Sheila for her extra efforts in helping us. She got answers to all the right questions and even took care of the tiniest details. Sheila went far beyond the call of duty for us; I highly recommend her. This is my 8th real estate transaction, and I have never been so impressed."
--Kelsey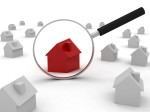 Find Katy Homes for Sale
The best home search available! Straight from the MLS...always the most up-to-date and accurate. Did you know that Zillow and Trulia results can be days, weeks, or months behind?! When you are dealing with a highly competitive real estate market like ours, you can't afford to be late. You need a reliable home search...and we have it.
» Search Katy Homes for Sale
Katy TX is a unique area that consists mostly of "master planned communities." We typically refer to these Katy master planned communities as "neighborhoods." Most neighborhoods are further divided into subdivisions. There are over 200...
Agent: Sheila Cox, Realtor
Broker: Keller Williams Southwest
1650 Highway 6, #350 (Map)
Katy , TX 77478
Phone: (832) 779-2890
PRIVACY POLICY: It's simple...I will not sell or share your info with third-parties. I don't want to bug you...I'm here to help. I may email you useful Katy-specific emails from time-to-time to help you, but you can easily unsubscribe from these emails at any time. I am a real estate agent and I may contact you ONLY IF you have requested me to do so via a Katy Custom Home Search, a What's My Katy Home Worth, or one of my other free, no obligation services. If I am unavailable to meet your needs in a timely manner, I may ask you if I can have a respected colleague contact you instead.